Ms. Lori Lindsay, STARS Co-Sponsor
Phone: (708) 585-1155
Email: llindsay@tfd215.org
Ms. Lori Like, STARS Co-Sponsor
Phone: (708) 585-1019
Email: llike@tfd215.org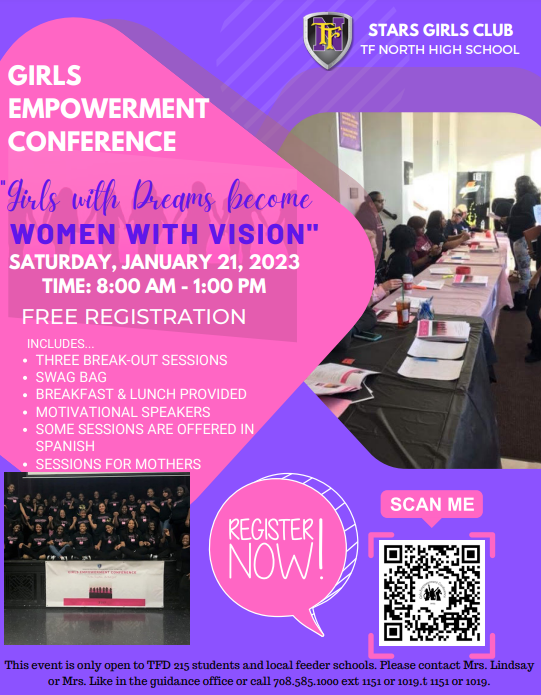 Club Description: TF North STARS is a female club designed to help girls of TF North to discover there is more to themselves and the world than they realized; and become self-sufficient, responsible young adults. By providing a nurturing environment, girls are encouraged to try new things. These experiences are based on real life scenarios, outings, conferences, mentoring, and much more. We believe that all girls are capable of achieving their full potential despite any social or cultural barriers to their success.
Program Goals:
Build character and enhance self-esteem;
Increase learning achievement;
Improve self-image and perspective on diversity;
Help girls develop and define their short- and long-term goals;
Provide girls with positive support and encouragement to make healthy choices; and
Support leadership development.
Procedure for joining: For more information please email Mrs. Lindsay or Mrs. Like. Stay connected on all STARS upcoming events and meetings by joining our REMIND by texting @TFNStars to 81010.
Time Commitment: Meeting times are every other Monday from 3:15 PM-4:15 PM.