---

Family Outreach Events | Spring 2022

Eventos para familias | Primavera 2022
---
SUMMER EMPLOYMENT & EDUCATION OPPORTUNITIES
FREE manufacturing skills & training workshop
Calling all GRADUATING SENIORS! Interested in a career in manufacturing? Our 5-week FREE manufacturing skills & training workshop starts June 6, 2022. See the attached flyer for more information. Contact Ricardo Johnson at rjohnson@tfd215.org or (708) 585-1110 to sign up today!
---
JUNIOR & SENIOR STUDENTS GET YOUR PARAPROFESSIONAL LICENSE THIS SUMMER!
Paraprofessionals provide instructional, behavioral, and other support to students in and outside of the classroom. The paraprofessional training will be hosted here at District 215. Training and exam are provided to you FREE OF COST!
If you have questions email Mrs. Bivins at wbivins@tfd215.org
---
Thornton Fractional Future Teacher Summer Academy 2022
This program is for any student interested in going into the education profession or those who enjoy working with kids and want to gain hands on experience in the field. 20 day summer program that includes:
Team building activities
Seminars to gain knowledge about important concepts in the education field
Opportunity to get paid to tutor students and gain practical teaching experience
Mentorship from a District 215 teacher
Reflective debriefing with lunches provided daily
When: June 13-16, 21-23, & 27-29 July 6-7, 11-14, & 18-21 8:00 am - 1:00 pm Monday - Thursday
Where: Center for Academics & Technology; Bus service will be provided
To sign up, email Mrs. Lessner-Diversey at Slessner@tfd215.org or Mrs. Bivins at Wbivins@tfd215.org Limited to the first 20 interested students.

Future Teacher Academy Flyer
---
South Suburban College and other Opportunities
The programs in this section are not sponsored, endorsed, or organized by District 215

Summer Bridge Program for First-Year, First-Time College Students

Highway Construction Careers Training Program

Graphic Design Summer Session

New York Times Annual Summer Reading Contest
---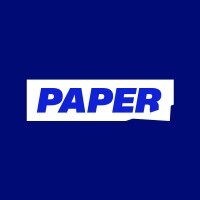 District 215 is excited to offer Paper to our students and staff!
What is Paper? Paper is a free and unlimited tutoring service available to students 24/7.
What will I find in Paper?
One-on-one tutoring sessions, 24/7, in over 200 academic subjects.
Writing feedback by Paper tutors.
Help available in English, Spanish, Mandarin and French.
After-hours homework help - ask any question! Paper tutors are there to help.
How do I get to Paper? From the myapps portal, click the Paper icon and sign in with Google.
Want to learn more? Here are some videos you can watch:

Student Dashboard Walkthrough Video

Recorded Paper for Parents Webinar

Recorded Paper for Parents Webinar (Spanish)
Email parents@paper.co with questions or concerns. For access issues, please email elearning@tfd215.org
---