T. F. NORTH HIGH SCHOOL ALUMNI Website (external site)
Class Reunion News
Class of 1988
---
Alumni Achievements
Jalen Tribble, Class of 2017
Jalen stopped in during his spring break to say hello and catch up with his North teachers and coaches! He attends Wells College in Aurora, New York where he is a Physics major studying engineering. He also plays Forward on the Wells Express basketball team. Along with his loaded academic and athletic schedule, he also works as a dispatcher for Campus Safety! Thanks for visiting, Jalen! We are so proud of you!
---
Kamauri Cowsen, Class of 2018
Kamauri attends Elmhurst College and is excelling academically as well as on the football field. He aspires to be a motivational speaker and work closely with individuals with disabilities. He was featured by philanthropist, author, presenter, and film collaborator Kerry Magro. We're so proud of your accomplishments, Kamauri!
---
José Olivarez, Class of 2006 Salutatorian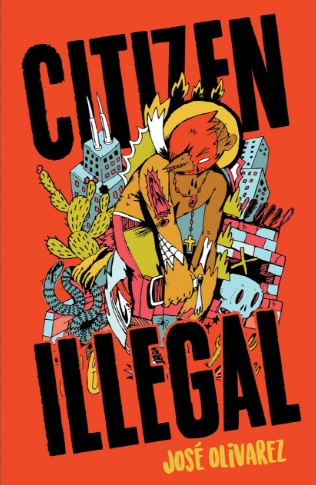 José's debut book, Citizen Illegal, came out September 4, 2018. See all that José has been doing via the many links below! Keep going, José!
---
Lianna Davis, Class of 2017
Another great grad came to share her successes with us on September 6, 2018. Lianna received her Bachelors degree in Business Administration/ Marketing & works in the JP Morgan Chase building downtown as a Remittance Processor!
---
Skyler Thompson, Class of 2017
Here's a GREAT GRAD who came to visit us on August 27, 2018! Skyler attends DePaul on a FULL RIDE. Studying biomedicine w/ minor in Psych! Too many accomplishments to Tweet! Deans's List, Honors College, Honors Student Gov, Habitat 4 Humanity. We're Meteor Proud of you, Skyler.
---
Mohammed Salisu, Class of 2006
Look who stopped in in August of 2018! All the way from Oakland CA, Mohammed is accomplishing great things!
---
Harry Locke IV, Class of 2007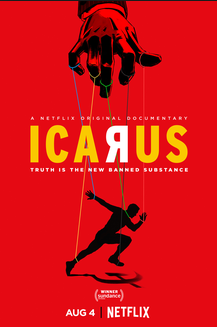 Harry is gaining more and more recognition for his work in journalism, filmmaking, web and graphic design, and so much more. He founded Code 10 Studios, which helped produce the 2017 Academy Award Winning movie, Icarus as well as many others. Check him out below!
---
Dr. Christopher S. Moore, Class of 2005
TF North's 2005 graduate, Chris Moore, came to visit all his teachers but especially his science teachers. They are the ones who fanned his spark in physics. That spark grew into a Bachelor of Science AND Physics plus a minor in Spanish from the University of Iowa; then into a Master of Science in Astrophysical and Planetary Science; and THEN into a PhD in Astrophysical and Planetary Science from the University of Colorado at Boulder. He is currently a postdoctoral fellow at the Harvard-Smithsonian Center for Astrophysics. Chris has accomplished even more since he was a Meteor, so please read more below.
---
Airman Raven Winburn, Class of 2012
TF North's 2012 graduate, Raven Winburn, came to tell us that she is headed to Aviano Air Base in Aviano, Italy. She is a United States Air Force Basic Training Distinguished Graduate and has met the Thunderbolt Standard of fitness. We are so proud of Raven and wish her the best of luck and success!
---
Private Eric Rivera, Class of 2017
TF North's 2017 graduate, Eric Rivera, came to visit after finishing United States Marine Corp basic training. Wearing the National Defense Ribbon, Eric was proudly and bravely headed to the Marine Corp Infantry Division. We are so proud of Eric and wish him the best of luck and success!
---
Cheyenne Evans, Class of 2012
Cheyenne graduated college from Denison University with Bachelors Degree in Black Studies and Sociology/Anthropology. She applied to the Peace Corps and was accepted as a healthy youth volunteer in Lesotho, Africa. Cheyenne spent 27 months in Africa planning educational events and teaching HIV & Aids prevention. When and if she returns she plans to apply to graduate school and study public administration. Her goal is to make a difference in the World!
Her advice to TFN students is, "truly take time to figure out what you want to do with your life. Do not let others' perception on what YOU should do be your deciding factor on where you are going in life!" Thanks for making your TFN family proud, Cheyenne Evans!
---