November 17, 2022
Buy tickets for athletic events online!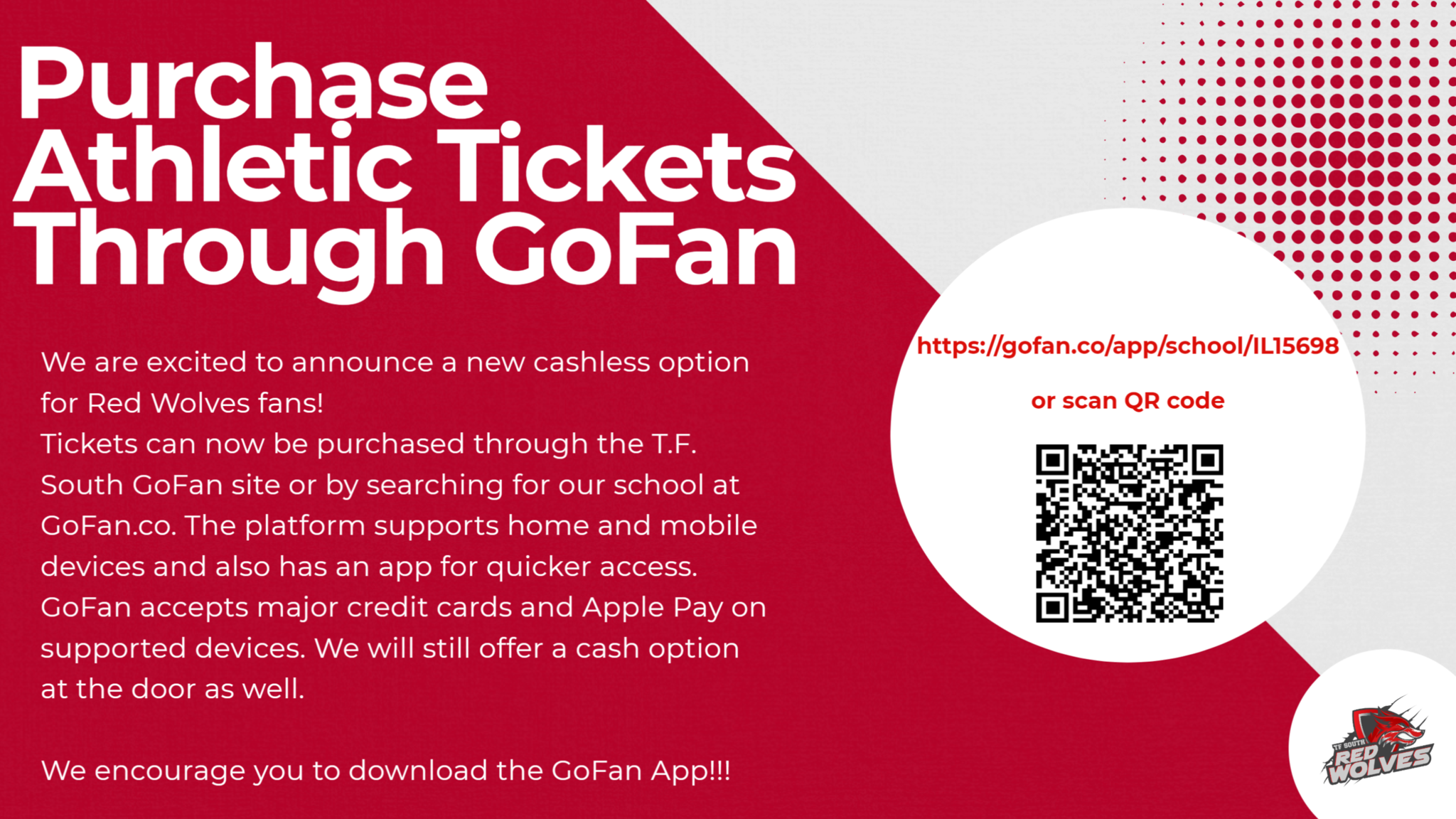 Red Wolves, we have good news! We are going to be using GoFan ticketing for our home athletic events. It's a way to offer a cashless option for all fans, including students. We will still be taking cash too.
Visit https://gofan.co/app/school/IL15698 to purchase tickets, or download the GoFan app for mobile access. GoFan accepts major credit cards and Apple Pay on supported devices.
For the winter season we charge admission for both girls' and boys' basketball. Ticket prices will remain the same- $5 adults and $2 students.
We hope to see many of you at the games this year! You can view the schedules for all sports at

http://il.8to18.com/ThorntonFractionalSouth