Superintendent's Administration Team
The Superintendent's District Administration Team is comprised of the district's senior level administrators. This leadership team holds bi-weekly meetings to discuss educational, operational, programmatic, and fiscal issues related to the maintenance of the district's schools.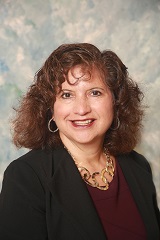 Teresa Bishop, CPA, CSBO
Executive Director of Finance
Teresa has served as the Chief School Business Official (CSBO) for several Illinois School Districts for the past 9 years. She is responsible for directing and managing the financial and operational aspects of the district. Teresa began her career in the private sector, working as an auditor for corporations, non-profits, government entities, and school districts. Additionally, she worked as an accounting manager for a large Chicago law firm, before moving to the public sector and beginning her school district career in the business office of an elementary school district as an accountant. She earned a Bachelor of Science degree in Accounting and a Master of Science degree in Education with a CSBO endorsement, both from Northern Illinois University.

Jake Gourley
Principal, Thornton Fractional South High School

Jake Gourley is T.F. South's newly named Principal after serving 18 years in the classroom. He holds a B.A. in History with an English minor from Illinois State University and earned his M.A. in Educational Leadership from Chicago State University. Jake was awarded the prestigious Golden Apple Award for Excellence in Teaching in 2010 which permitted him to spend a semester sabbatical studying Leadership and Education at Northwestern University. He was community co-chair of the committee that successfully marketed a construction referendum that helped secure a $19 million state grant for modernization and expansion at all three District 215 campuses. In addition to his responsibilities at T.F. South, he serves as Vice President for the Lansing Association for Community Events, Chairs the Golden Apple Academy of Educators, and sits on the Board of Directors of both the Golden Apple Foundation and A.C. Jaacks Credit Union. He is a former President of Thornton Fractional Federation of Teachers Local #683.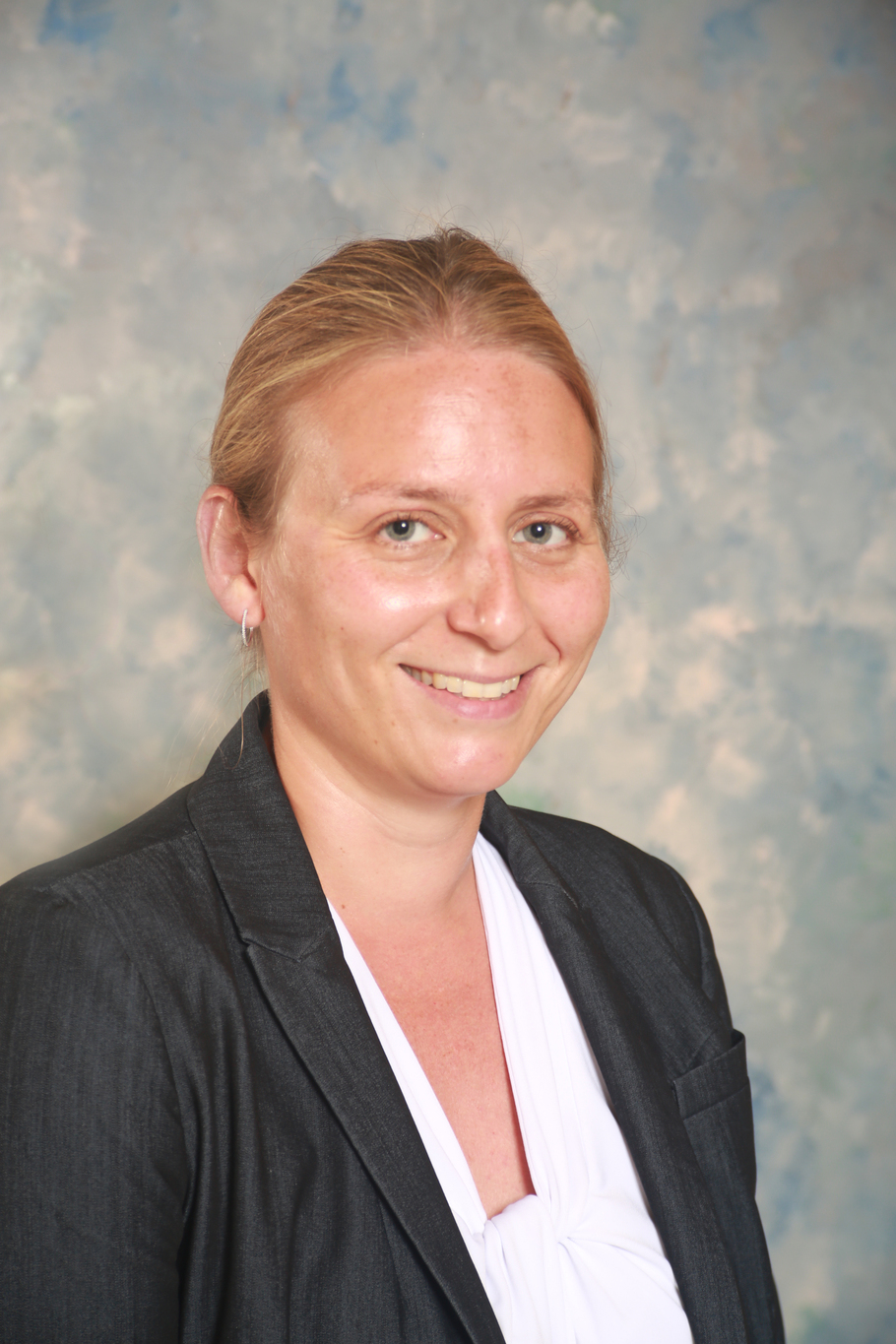 April Jerger, SHRM-CP, PHR, CSBO
Executive Director of Human Resources
April has worked in the district's human resources department since 2008. Prior to working for District 215, April worked in human resources for the United States Postal Service. April is responsible for directing and managing the overall provision of human resources services, policies, and programs for the district including strategic planning, performance management, recruitment and retention, and problem resolution. She earned a Bachelor of Arts in psychology from the University of Nevada and a Master of Science in Education from Northern Illinois University.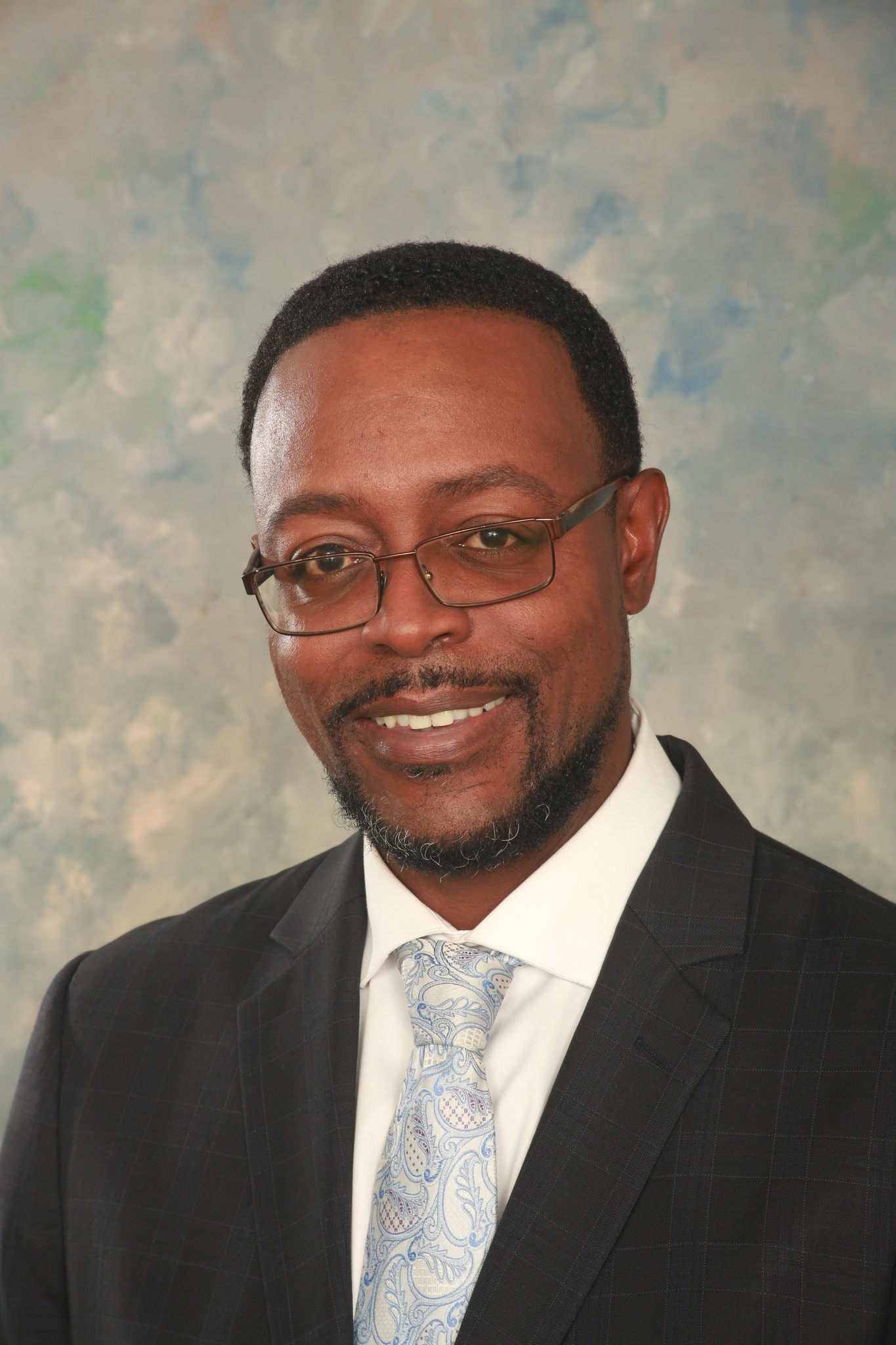 John Robinzine
Interim Superintendent
John Robinzine is the newly appointed Interim Superintendent for the 2023-24 school year. of Career Development for Thornton Fractional District 215. Before being appointed to his new role, he served as Assistant Superintendent for Career Development and spent three years as T.F. Center's Principal and Director of Career and Technical Education. During his tenure in his previous dual role, John was instrumental in growing existing programs and developing new C.T.E. programming for all District 215 students. He also currently serves as the Title IX Nondiscrimination Coordinator and as one of the district's complaint managers. With over 20 years of experience in education and with District 215, John spent seven years teaching a variety of social studies courses and also dedicated four years as the assistant and head track and field coach before pursuing an educational leadership role. John also served as the Assistant Principal for Building Control and Credit Recovery Program Coordinator at T.F. South. He has held several other leadership roles at T.F. South, including co-chairing curriculum committees, the Early Intervention Program (EIP), and T.A.C.T (Tolerance, Acceptance, Community, and Togetherness), a committee of staff and student volunteers that organizes efforts to build and maintain a positive school climate and equity. John holds a Bachelor of Science degree in Social Science Education from Illinois State University and earned a Master of Arts degree in Educational Leadership from Governors State University. John completed his Superintendent Endorsement program and is currently working to complete his dissertation to earn a Doctor of Education degree in Educational Leadership from Concordia University Chicago.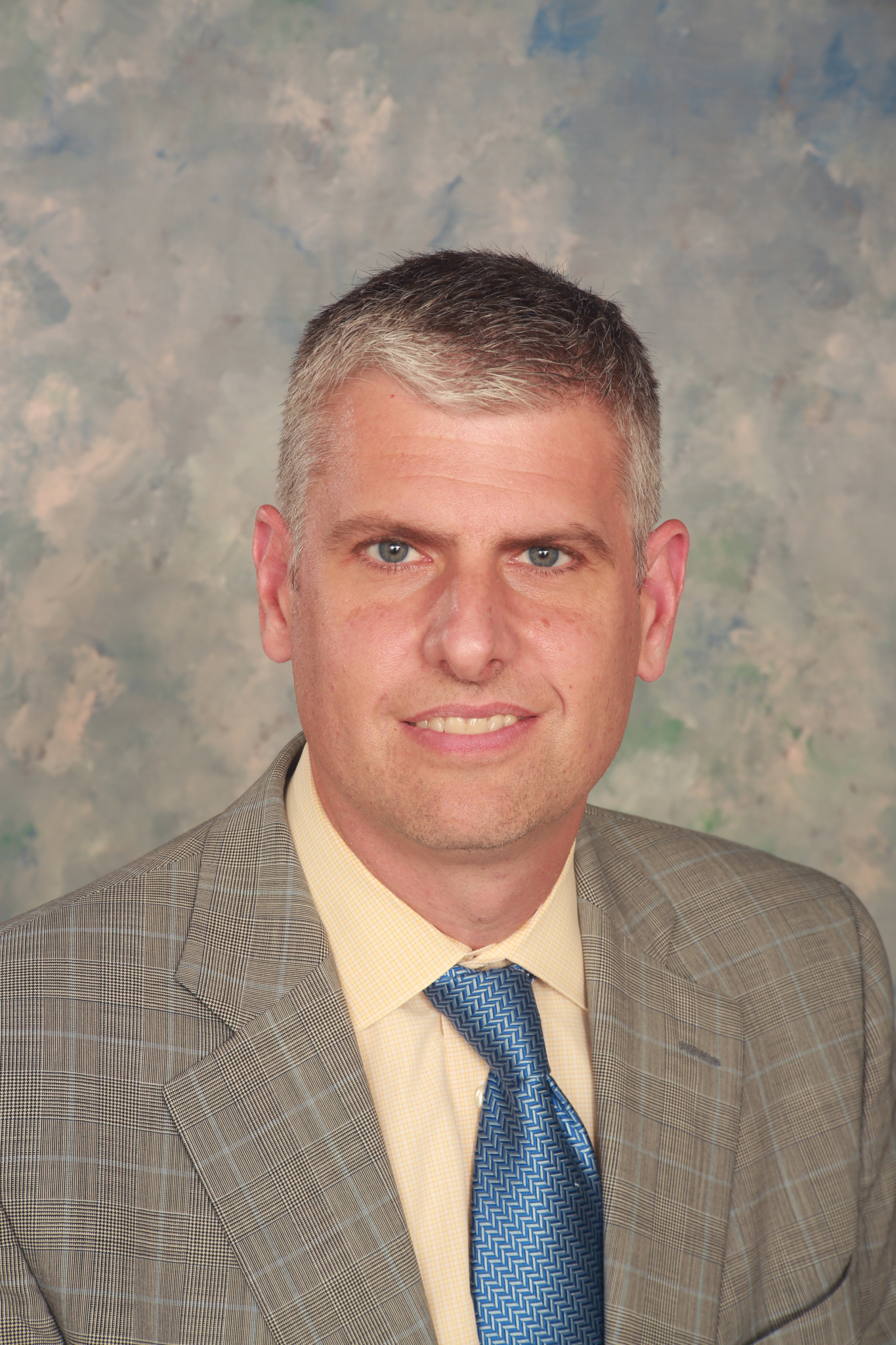 Brian Rucinski
Principal, Thornton Fractional North High School
Brian started his teaching career at East Chicago Central High School where he taught both Algebra and Geometry, and coached Basketball and Golf. Brian was a member of the Principal Advisory Team and earned Teacher of the Year recognition. In 2002, Brian was hired as a math teacher here at Thornton Fractional North. During his teaching tenure, he taught Algebra, Geometry, and Algebra II while again coaching basketball and golf. In 2012, the Illinois State Board of Education presented him an award of Meritorious Service for his Outstanding Contributions to Illinois Education. He also led the Homework Center program, increasing attendance by over 200%. During the 2012-2013, Brian transitioned into the role of Assistant Principal of Building Control. During his time in that position, he provided a safe environment for students while creating opportunities to grow academically. He reduced suspensions by 78% while celebrating student successes. Brian obtained a bachelor's degree in Secondary Education Mathematics from Indiana University, and holds a master's degree in Curriculum and Instruction from Olivet Nazarene University as well as a master's in Educational Leadership from Concordia University. He has recently completed coursework to become a Chief School Business Official.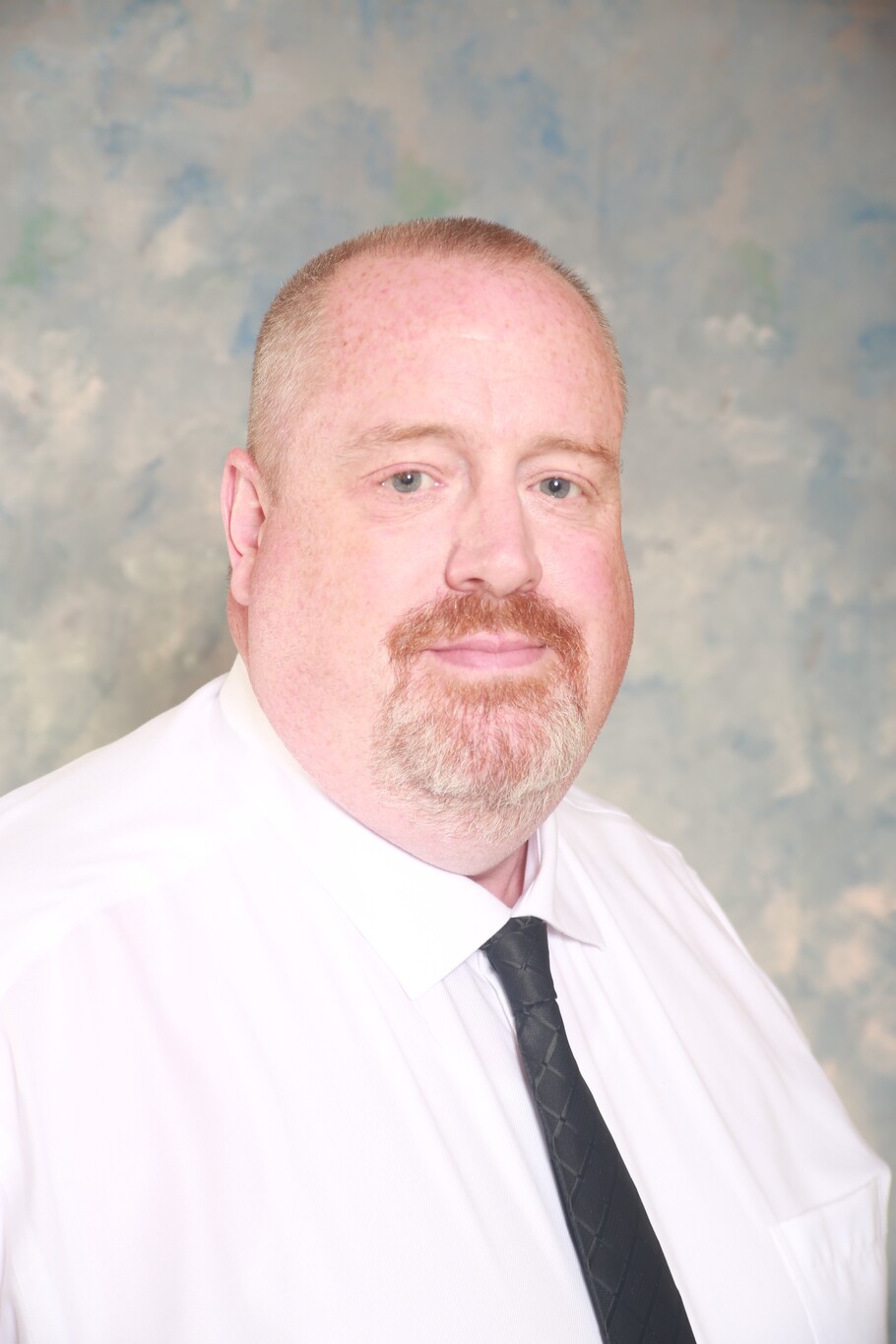 Timothy Stephan
Director of Facilities
Tim has over 30 years of service within the maintenance departments of District 215, beginning his career as a Student Maintenance Worker at T. F. South. He then worked four years as a full-time Custodian at T. F. North before being promoted to Custodial Supervisor. After eight years of supervising, Tim transitioned to Maintenance Worker, which he enjoyed for the next eight years. In 2009, Tim was selected as the new Building Foreman at T. F. South. Tim has played an integral role in the successful completion of several major District-wide renovations, including the addition of a new gymnasium and 10 classrooms at the North campus. Tim has maximized energy efficiency through campus improvements, updated all aspects of building security to ensure safety, and has overseen HVAC updates at the South campus. In his newly appointed role as Director of Facilities, Tim manages the maintenance, grounds, and custodial functions in all five buildings in District 215 and supervises a staff of 45 in the daily operations of the facilities at each campus.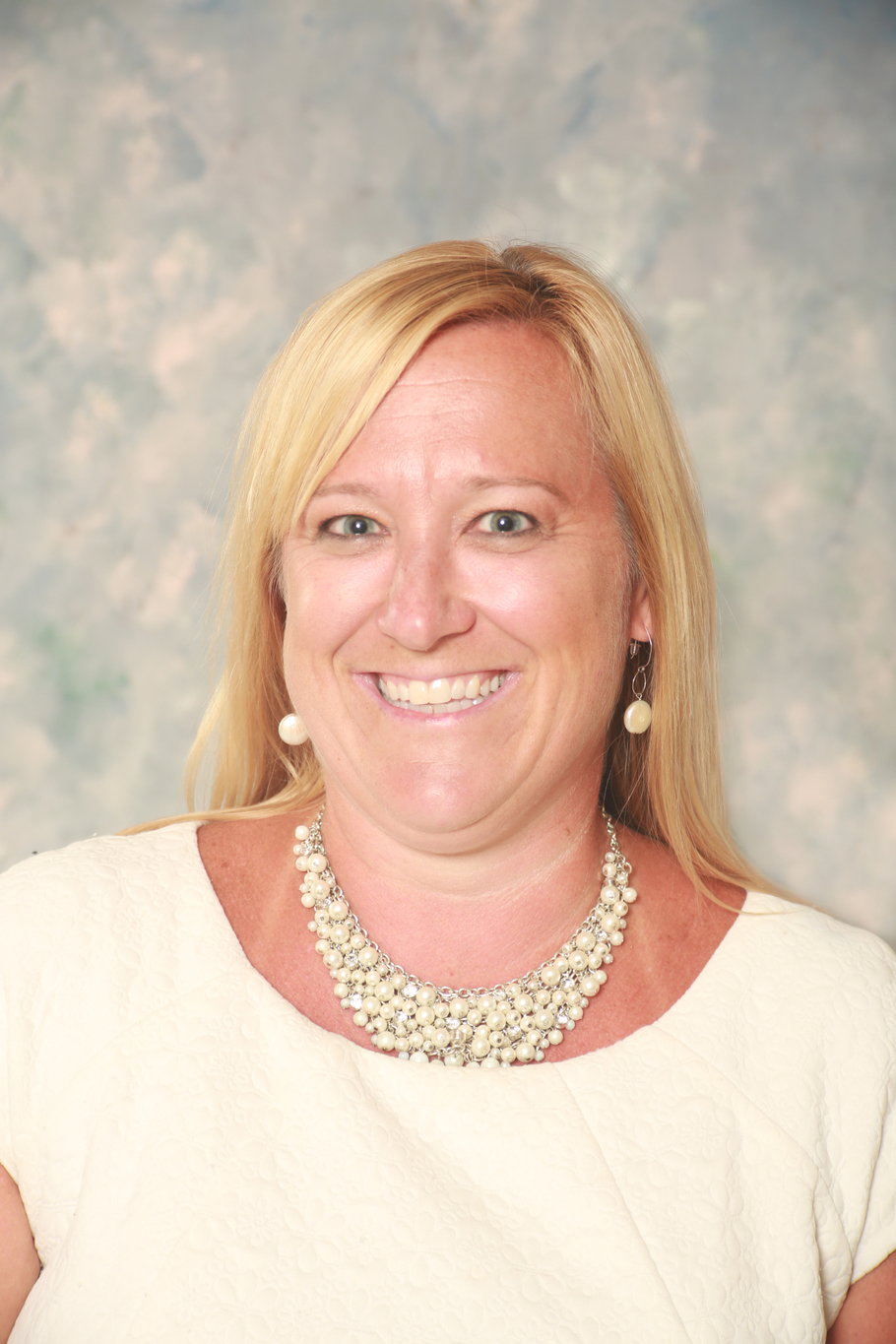 Becky Szuba
Assistant Superintendent of Teaching and Learning
Becky Szuba has over 22 years of experience with District 215. She earned her Bachelor of Arts in Secondary Education from Millikin University, during which a year of her studies was spent at the University of Salamanca. In 1998, she began teaching Spanish and English at T.F. South. While teaching for 13 years, she coached cheerleading, served as Director of Student Activities, and was the facilitator of various instructional improvement networking groups. She organized a school-wide effort to develop a vision with supporting committees. This became part of the school improvement plan and led to a TF South recognition award for "sticking her neck out for the sake of making South a place to be proud of." She also co-organized an annual community and school-wide service project, with co-curricular connections, which raised over $15,000 in one year.
Mrs. Szuba received her Masters of Education in Curriculum and Instruction in 2002 from Olivet Nazarene University and a Masters of Arts in School Leadership/Administration in 2006 from Concordia University. In 2010, she was recognized as "Those Who Excel" by the Illinois State Board of Education for contributions to education. In 2011, Mrs. Szuba became the Assistant Principal for Curriculum and Instruction. Under her leadership with the teamwork of the counselors, team leads, staff, and administration, the school experienced a growth in demonstrations of proficiency on Algebra and Spanish entrance exams and the ACCESS exam. Additionally, there was an increase in course offerings and student supports. She was co-creator of the District's first full-time Transitional Bilingual Education program. In 2020, she transitioned into the new position, Director of Teaching and Learning for the District. In this role, she worked with educators across the world to create a Distance Learning Playbook. She is currently working with the staff in a curriculum rewrite and professional development for effective teaching practices. In keeping current with educational research, she continues to explore what works for student success and has most recently received instructional training on Lesson Studies, Professional Learning Communities, AP Access and Success for Students, Visible Learning, Jim Knight's Instructional Coaching Series through Northwestern University, Unpacking Standards and aligning Success Criteria, Curriculum Design and Development, Performance Based Assessments, and Culturally Responsive Teaching Practices.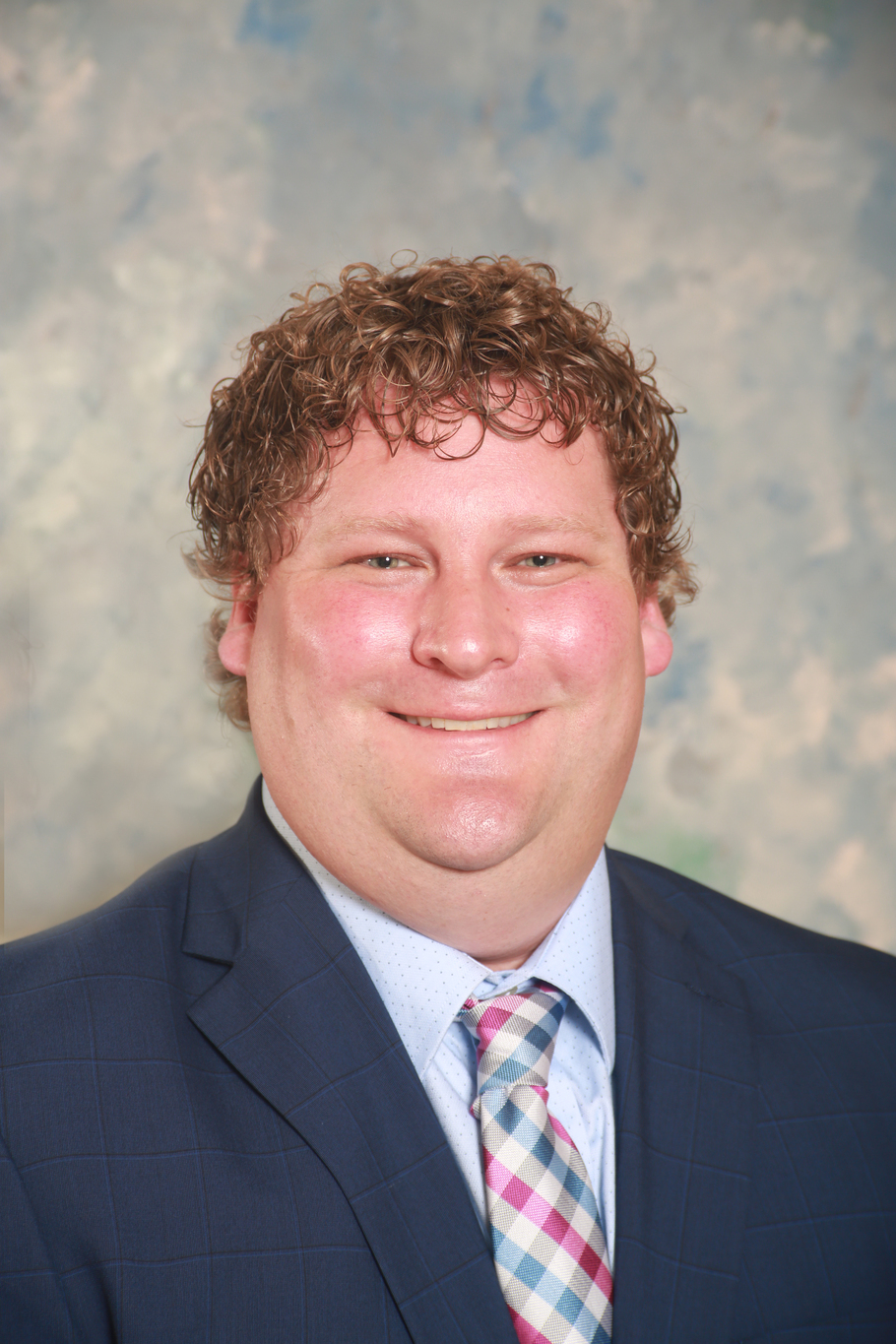 Paul Wakefield
Director of Information Technology
Paul has been expanding student learning opportunities through technology in education for over 12 years. Prior to joining District 215, Paul served as Network Manager at Lake Zurich Community Unit School District 95 where he was responsible for the design, implementation and management of classroom technology, information systems, and network infrastructure. He provided technology leadership for the district by serving on district wide committees including the Strategic Action Plan Committee for Website Selection, the Strategic Action Plan Committee for Classroom Technology, and the District 95 Educational Foundation Project Advisory Committee. Prior to District 95, Paul honed his experience in technology for education as the Network and Telecommunications Manager at Community Unit School District 300 in Carpentersville, Illinois. Paul earned his Bachelor of Science in Electrical and Computer Engineering Technology with a minor in Organizational Leadership and Supervision from Purdue University West Lafayette where he graduated with honors. Paul earned a Master of Business Administration from Purdue University Northwest.

Dr. Re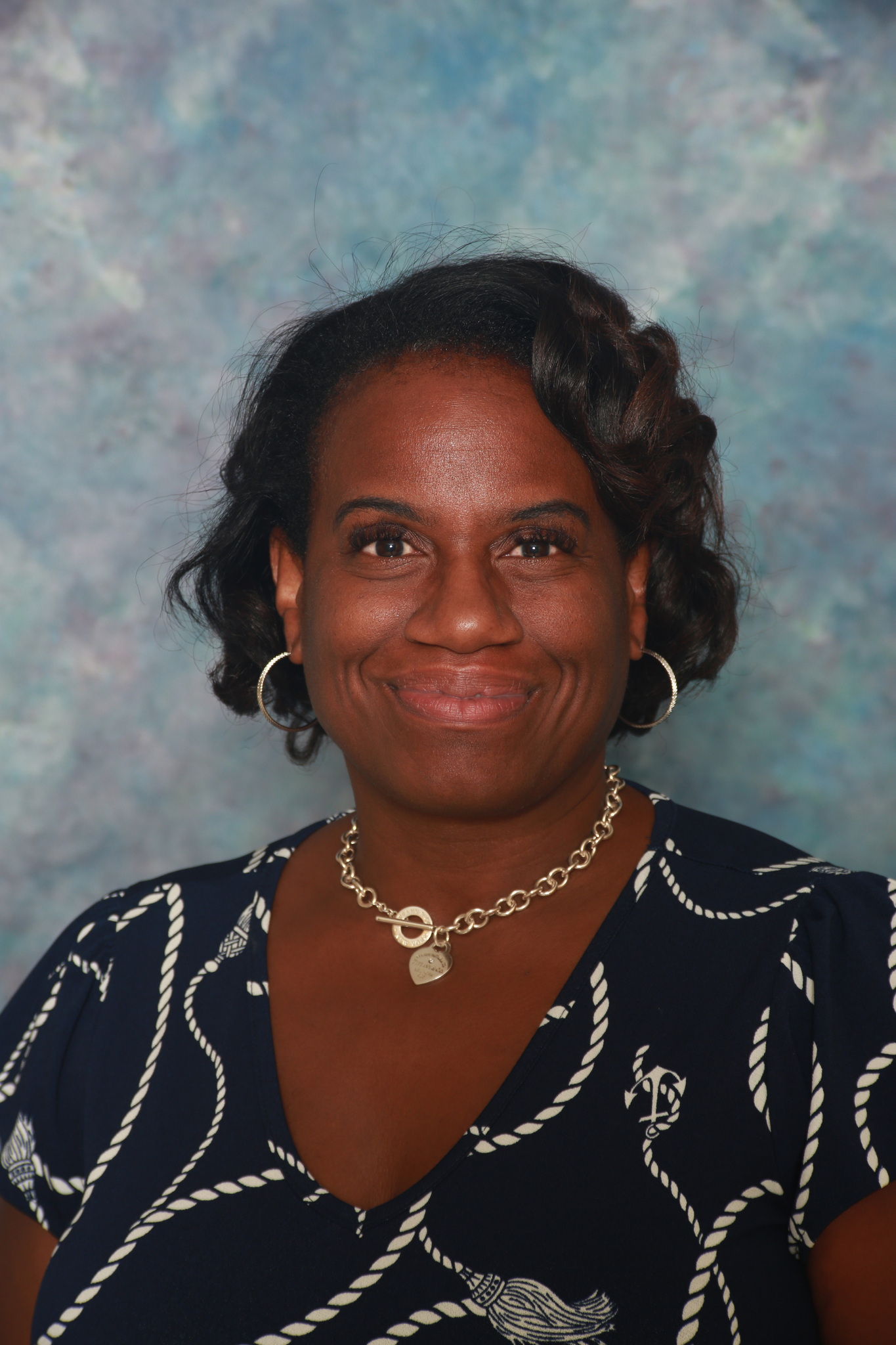 na Whitten, Ed.D.
Assistant Superintendent of Student Services & Equity
As the Director of Student Services, Rena ensures that the district remains in compliance with special education regulations, enhances special education programming through a variety of initiatives, supports the continued implementation of the District's Response to Intervention (RtI) program, supports the Pupil Personnel (Guidance) Department, oversees the district's McKinney-Vento program, ensures the district's compliance with state mandated training requirements, and oversees out of district special education programs. She also serves as one of the district's Title IX complaint managers. Ms. Whitten is in her 5th year with the district. She held a variety of roles throughout her educational career including paraprofessional, substitute teacher, and speech pathologist. She holds a Master's in Communication Disorders and Educational Administration from Governors State University.
Ray Will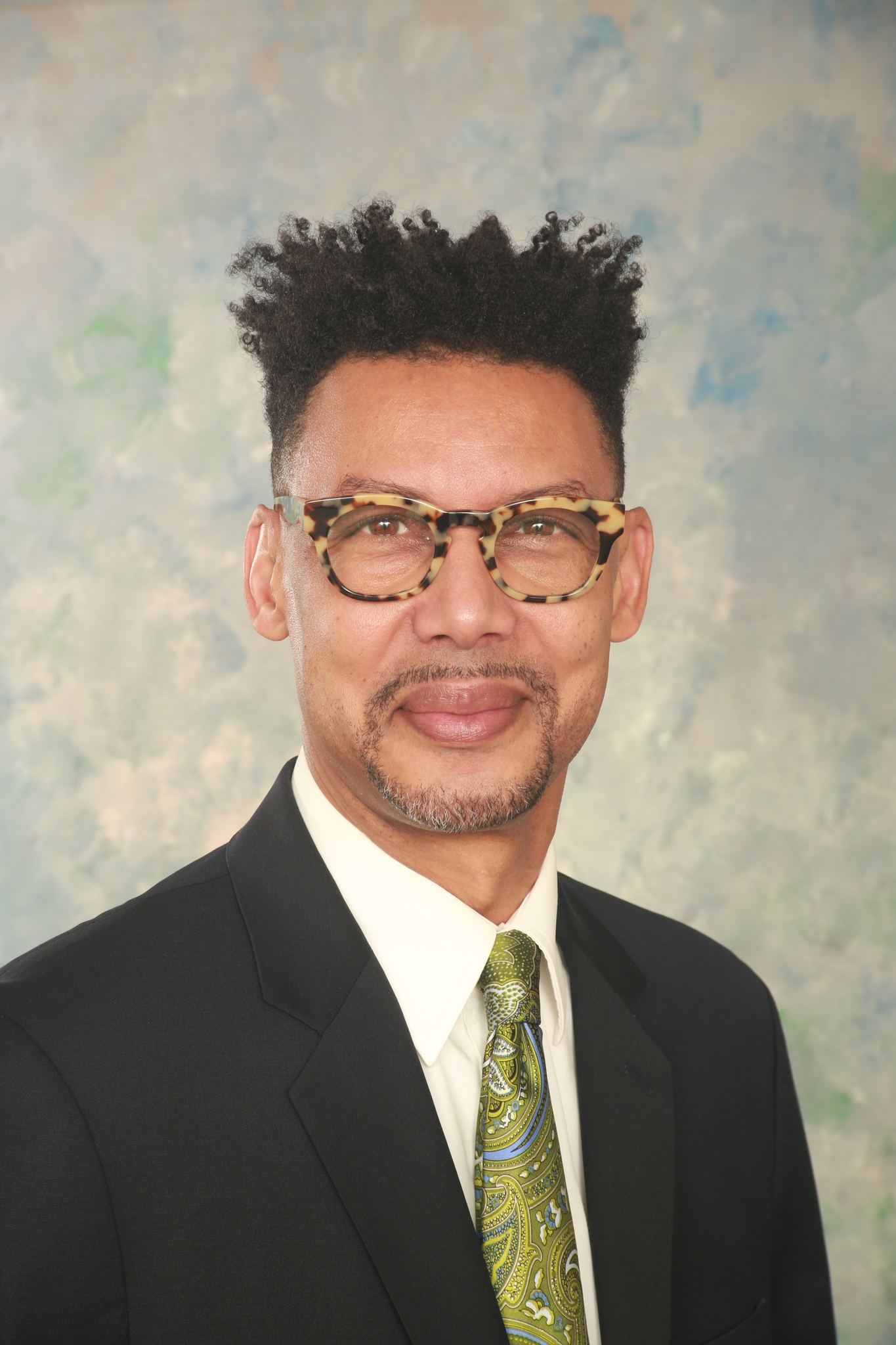 iams
Principal, Center for Academics & Technology, Center for Alternative Learning
Ray joined the District 215 staff in 1995 and has held several positions, with this new one being most challenging and rewarding. He grew up in East St. Louis, IL and attended Lincoln High School. After graduating high school, Ray attended University of Illinois at Urbana Champaign, where he majored in English Education. In 1999, he graduated with a master's degree in Leadership and Administration from the University of Illinois at Chicago and is currently enrolled in a doctoral program, Educational Administration and Foundations (EAF) at Illinois State University.

His educational philosophy is equity based, with the understanding that we have one goal of educating youth, but we must provide each student what is needed for them to reach their idea of success.
LaQuesha Martin-Dean
Director of Teaching and Learning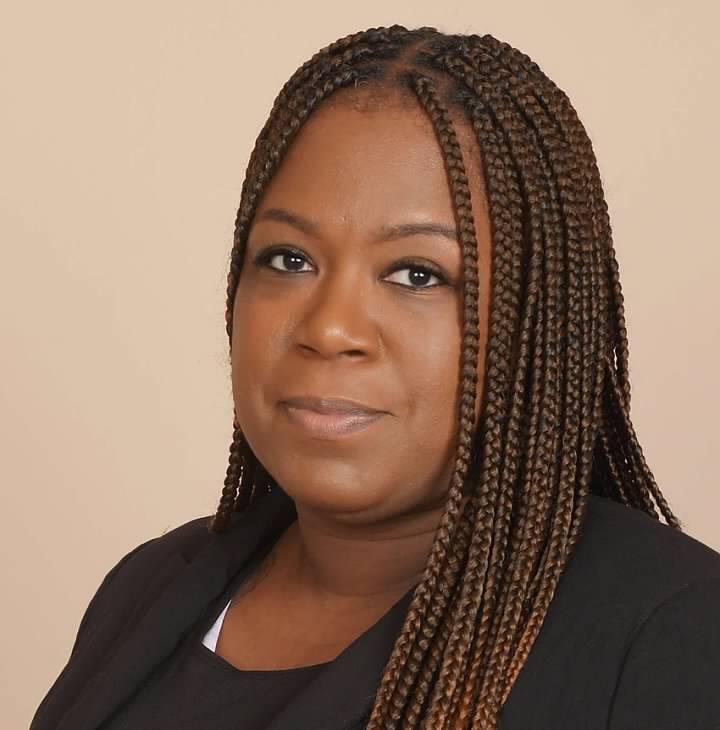 LaQuesha Martin-Dean joined the district administrative team in July of 2022 as the Director of Teaching and Learning. She brings a wealth of theoretical and practical knowledge to this position with her education and nearly two decades of experience in secondary education.
In 2005, she began her career at Rich East high school in Park Forest, after graduating from DePaul University with an undergraduate degree in math education. By 2007, LaQuesha joined the math department at Thornton Fractional South high school. She has experience teaching a wide range of courses and diverse groups of learners.
Her dedication and innovation have afforded her several distinguished opportunities and recognition over the years. She was a member of the Vision 20/20 Apple iTunes U Project (2014) with other math teachers across the state of Illinois. This collaboration resulted in the development of an iTunes U algebra 2 course, with a specific focus of using instructional technology to maximize student learning. In 2016, she was recognized by the Golden Apple Foundation as a Teacher of Distinction among hundreds of nominees throughout the state of Illinois.
Ms. Martin-Dean has held other leadership positions during her tenure with District 215. As the former division leader of the Mathematics Department at TF South, she facilitated purposeful articulation with the feeder school math departments resulting in a dramatic increase of freshman enrollment in Honors Geometry and, ultimately, expanding the opportunity for student advanced placement in AP Calculus and, later, AP Statistics. While serving as the Assistant Principal of Curriculum and Instruction, she supported and coached teachers in the implementation of new curriculum and best instructional practices to leverage student learning.
LaQuesha is an avid reader of research and a doctoral candidate at Concordia University for a Doctorate of Philosophy in Curriculum and Instruction. She is very passionate about teaching and learning. Thereby, she stays abreast of the new trends in education; she is committed to continuously examining the instructional needs of our teachers and building their capacity to enhance student learning and engagement.​