Annual Hands-on Trades Fair
Our Hands-on Trades Fair provides students with:
- the opportunity to learn about a variety of trades
- the ability to talk to representatives working in the trade
- hands-on experience through simulations
- real-time connections with apprenticeship programs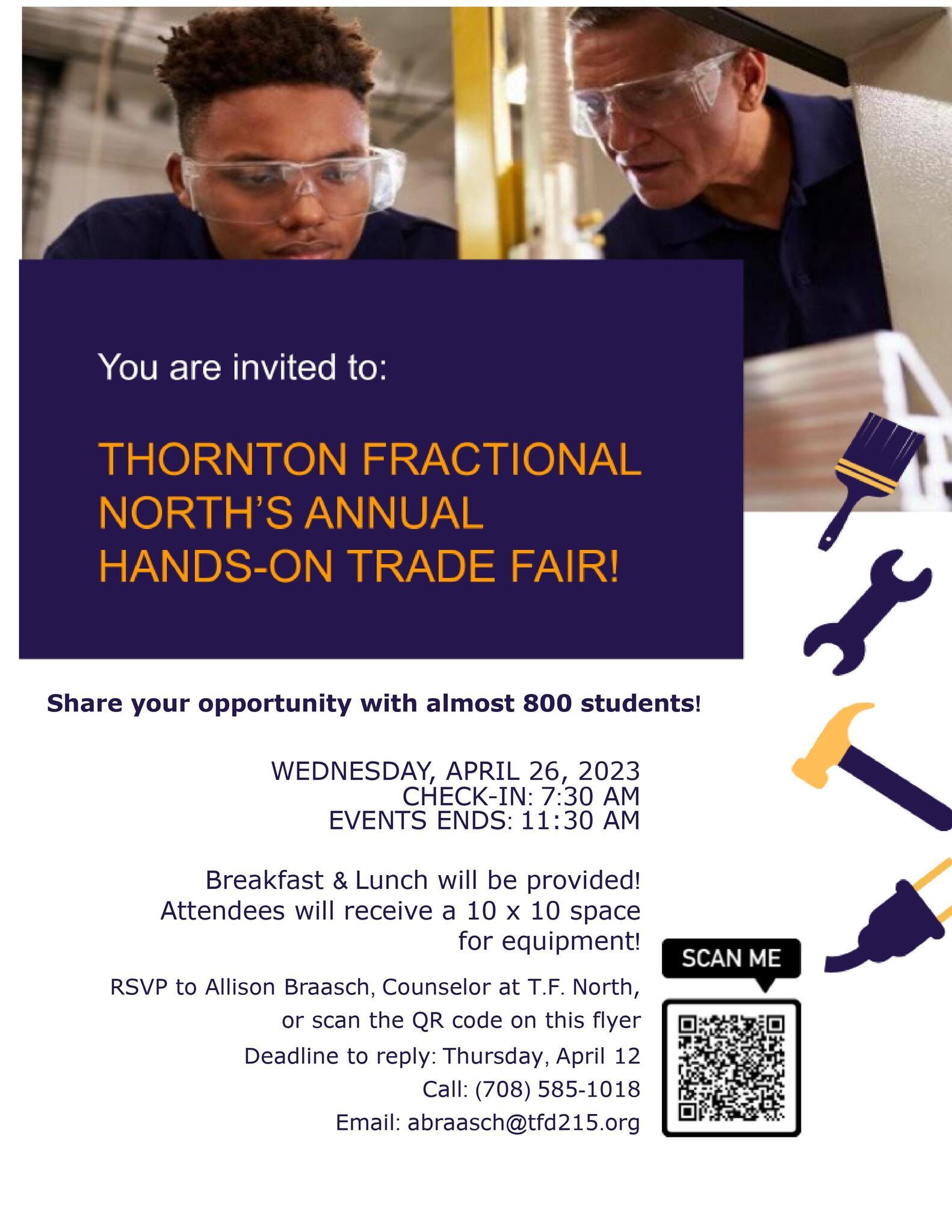 Sign-up up now if you want your company or organization to be a part of our next Hands-on Trades Fair.
Click HERE to register your company.
Contact Allison Braasch, Counselor, at Thornton Fractional North High School via email at ABraasch@tfd215.org if you have any questions.
Watch this video of our 2022 Trades Fair