Future Teachers Program
The Illinois State Board of Education (ISBE) announced the recipients of their Education Career Pathways Grants for the purpose of recruiting and supporting future educators, and Thornton Fractional High School District 215 was among the ten recipients. The grant award of $201,500 will assist District 215 in continuing to implement a "Grow Your Own" teacher pathway program to prepare interested students for a career in teaching.
District 215 will utilize the grant, in partnership with South Suburban College and Governors State University, to offer two dual credit courses to juniors and seniors interested in pursuing a career in education: Foundations of Teaching and Educational Methodology. The funds will also be used to provide off-site practicum experiences, develop a teacher mentorship program, fund "Grow Your Own" grants or scholarships and will help support the activities of the district's "Future Teachers Club," which was formed earlier this year.
Barbering/Cosmetology Program
This new two-year program will be housed at Thornton Fractional North High School, and graduates of the program will be eligible to attain a professional license in cosmetology or barbering. Students will complete 1500 clinical hours as part of the program, and will spend weekday mornings in the studio, as well as some weekends and summer hours.
The program will emphasize essential salon and barbering services and techniques, business strategies such as customer service, client retention, salon retailing, target marketing and people skills. The first quarter of the 2021-2022 school year will be devoted to theory and practices in a classroom setting.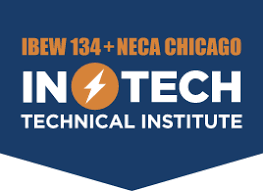 Electrical Program
This new two-year program consists of two courses that move students toward a post-graduate apprenticeship with International Brotherhood of Electrical Workers Local 134 (IBEW)/ NECA. Local 134 provides licensed staff to teach courses on the fundamentals such as Electrical I and Electrical II and provides a week of training in the summer, along with graduation for participating students. Students participating in this program have opportunity to advance over the course of several years into full-time positions. IBEW NECA Technical Institute (IN-TECH) in Alsip, Illinois is a collaboration between the International Brotherhood of Electrical Workers Local 134 and the Electrical Contractors Association in Chicago.