Thornton Fractional South is comprised of the following administrators. This 5-member leadership team implements the District 215 curriculum and policies.
Mr. Jake Gourley, Principal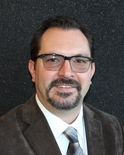 Jake Gourley is T.F. South's newly named Principal after serving 18 years in the classroom. A native of Danville, Illinois, he holds a B.A. in History with an English minor from Illinois State University and earned his M.A. in Educational Leadership from Chicago State University. A Lansing resident and active member of the community, Gourley was awarded the prestigious Golden Apple Award for Excellence in Teaching in 2010 which permitted him to spend a semester sabbatical studying Leadership and Education at Northwestern University. He was community co-chair of the committee that successfully marketed a construction referendum that helped secure a $19 million state grant for modernization and expansion at all three District 215 campuses. He was the recipient of the Frederick D. Drake Teaching Excellence Award from the Illinois State University Department of History in 2011 was named a Most Influential Educator by Western Illinois University in 2012. In addition to his responsibilities at T.F. South, he serves as Vice President for the Lansing Association for Community Events, Chairs the Golden Apple Academy of Educators, and sits on the Board of Directors of both the Golden Apple Foundation and A.C. Jaacks Credit Union. He is a former President of Thornton Fractional Federation of Teachers Local #683. In his spare time, Gourley enjoys to travel and has visited more than 20 countries. He is a fervent defender of high quality public education and for advancing student opportunities. He has been featured in Catalyst Chicago and in the textbook, "Everyone at the Table: Engaging Teachers in Evaluation Reform."
Mrs. Becky Szuba, Assistant Principal for Curriculum and Instruction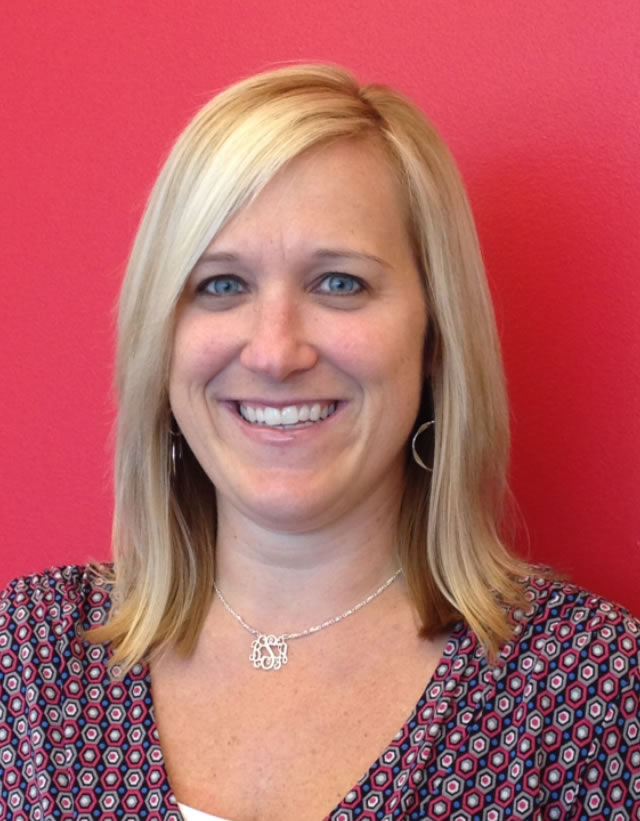 Becky Szuba, an alumnus of T.F. South, started her educational career here in 1998. She taught Spanish, English, and Reading for 13 years and is currently the Assistant Principal for Curriculum and Instruction. She has held several leadership positions in District 215 including 5 years as activity director and 6 years as the varsity cheerleading coach. She has served as a member of various school improvement committees such as District goals, Community Drug prevention, Crisis Plan, and Curriculum Writing and Alignment. She served as an adjunct Spanish professor for Indiana University Northwest and co-translated a business motivational planner, which is used internationally. She was also published in Constructivist Methods for the Secondary Classroom, a textbook for pre-service teachers. She has a Bachelor's Degree from Millikin University and spent a year of her undergraduate studies at the University of Salamanca in Spain. Additionally, she has two Master's degrees- one in curriculum and instruction from Olivet Nazarene University and one in school leadership/administration from Concordia University.
Mr. John Robinzine, Assistant Principal of Building Control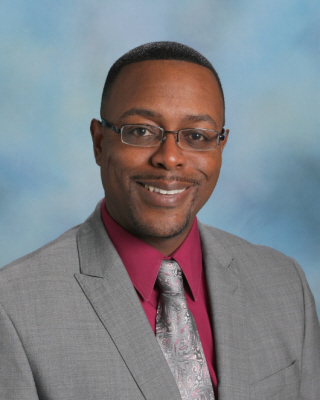 John Robinzine has been working in the field of education for 13 years. Before he began his teaching career, he served two years as an undergraduate programs coordinator at Northwestern University, Evanston Campus. During his tenure at T.F. South High School, he spent seven years teaching a variety of social studies courses and also dedicated four years as the assistant and head track and field coach before pursuing an educational leadership role. John is currently the Assistant Principal of Building Control and also serves as the administrator that oversees the Credit Recovery Program and Senior Virtual Success Academy at T.F. South. The goal of this program is to graduate students on time and provide them with educational resources that will encourage them to be productive citizens well beyond their high school experiences. He has held several other leadership roles at T.F. South, including co-chairing curriculum committees, the Early Intervention Program (EIP), and T.A.C.T (Tolerance, Acceptance, Community, and Togetherness), a committee of staff and student volunteers that organizes efforts to build and maintain a positive school climate. John also developed a Community Ambassador Program in an effort to involve students in community service activities in-lieu of out-of-school suspensions. John graduated from Illinois State University with a Bachelor of Science degree in Social Science Education and earned a Master of Arts degree in Educational Leadership from Governors State University. He is currently pursuing a doctoral degree in Educational Leadership at Concordia University.
Dannielle A. Mitchell, Assistant Principal for Pupil Personnel Services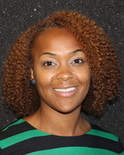 Dannielle A. Mitchell joins the T.F. South team as Assistant Principal for Pupil Personnel Services. A native of Hazel Crest, Illinois, Mrs. Mitchell began her career teaching Social Studies at Dwight D. Eisenhower High School in Blue Island, IL. After earning her B.S. in History at Northern Illinois University and having been selected as a Golden Apple Scholar in 2000. Later, she joined the Golden Apple Foundation as an Associate Director for Academic Counseling and Mentoring. At Golden Apple, Mrs. Mitchell traveled to various colleges and universities across Illinois counseling and mentoring future educators along their academic journeys toward becoming excellent and resilient teachers in schools of need. She also directed a Summer Institute program housed at St. Xavier University in Chicago, providing academic support and personal coaching for hundreds of future educators. She earned her M.A. in School Leadership from Concordia University. She is near completion of a second M.A. in Clinical Mental Health and School Counseling at Saint Xavier University and brings a wealth of talent and experience to the T.F. South family. ​
Mr. Marc Brewe, Athletic Director

Marc Brewe is a Lansing native who graduated from T. F. South in 1994. He received his undergraduate degree in Physics and Secondary Education from Ball State University and his Master's degree in Educational Administration from Chicago State University. Prior to becoming the athletic director at T. F. South, he taught science at T. F. South for 11 years. While a teacher, Mr. Brewe coached football, basketball, and baseball, including a stint as the head boys' basketball coach for 7 years. Before that, he worked for District 218 as a science teacher and coach. Mr. Brewe resides in Manhattan, with his wife Melissa, and two sons, Jackson, 5, and Alexander, 2.