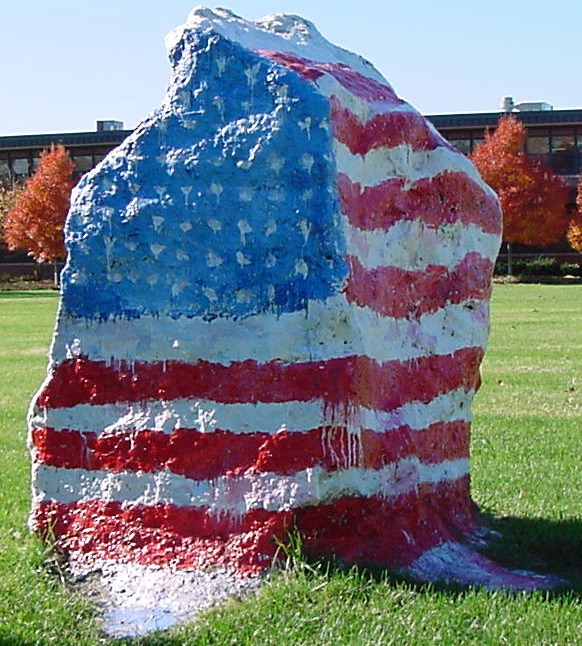 The Thornton Fractional South High School Alumni Hall of Fame
---
In the fall of 1959, School District 215 expanded its breadth by opening a campus in Lansing, IL. Unlike any other school in Lansing, T. F. South brought together the populations of two communities: Lansing and Lynwood. The unified spirit of the student body, along with a ceaseless and boundless level of community support, ensured the success of what soon became known as Rebel Country. In 1988, administrators chose to honor a distinct group of honorable alumni by creating a Wall of Fame. Unfortunately, administration chose to close the Wall of Fame, shortly after creating it. After many attempts, we not only can celebrate the "re-opening" of the Hall of Fame, but have expanded upon its scope. Unlike the previous distinction, honoring a single alumnus, the committee has chosen to shine the spotlight upon distinguished alumnus in five specific categories. It is with these honors we choose to celebrate their positive and successful contributions to society and remember them within the halls from whence they came. The categories of distinction are as follows:
Alumnus of the Year: This award was established to honor an alumnus whom has contributed a distinguished service to his/her profession. Outstanding achievement in and dedication toward his/her chosen profession defines this individual. The alumnus is an honorable reflection upon T.F. South.

Gene White Award/Athlete of the Year: This award honors the accomplishments of an individual whom has participated in the Rebel athletic program. This alumnus is to have achieved a high level of recognition in athletics, either professionally, collegiately, or as a Rebel.

He/She

reflects the dignity, sacrifice, and dedication required of a Rebel athlete.

Dr. Henry Hertz Fine Arts Distinguished Achievement: In the exemplar tradition of Dr. Henry Hertz, this award was established to honor the achievement of an individual, either professionally or as a Rebel. This individual should have achieved a high recognition level in the field of drama, theater, art, music, broadcasting, or chorale.

Ritchie Rebel Community Spirit: This award was established to honor an alumnus who best exemplifies the selfless and tireless spirit of service to the members of the communities served in Rebel Country.

George

Economous

/Richard Schroeder Distinguished Service Person Award: Mr.

Economous

was a

1

st

Lt. in the U.S. Army and a distinguished member of the Class of '64. Mr. Schroeder was an H.M. of the

3

rd

U. S. Navy and a distinguished member of the Class of '60. Both gentlemen sacrificed their own lives, during the Vietnam War, to protect the liberties and freedoms we are privileged to experience. To celebrate this spirit of service and sacrifice, this award was established to honor an alumnus whom has dedicated his/her life to serving our country in the military.