Downloading Microsoft Office for Student Use
Downloading Microsoft Office

District 215 provides Microsoft Office to our students at no additional charge through Microsoft Office 365. Office 365 entitles our students to download the full version of Microsoft Office including the familiar Office applications used in our District such as Word, Excel, PowerPoint, Outlook, OneNote, Access, and Publisher on up to 5 personal devices.
To install Office on your personal devices, you must first log in to your student District 215 email account. Once you've logged in, click on the gear located on the top right of the Office Web App page then select Office 365 settings.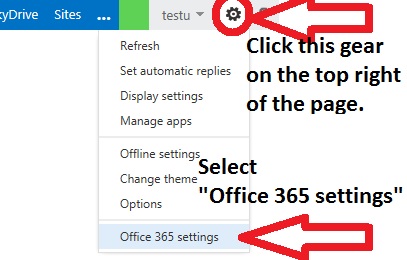 Select the "Software" option from the "Office 365 settings" web page located on the left side.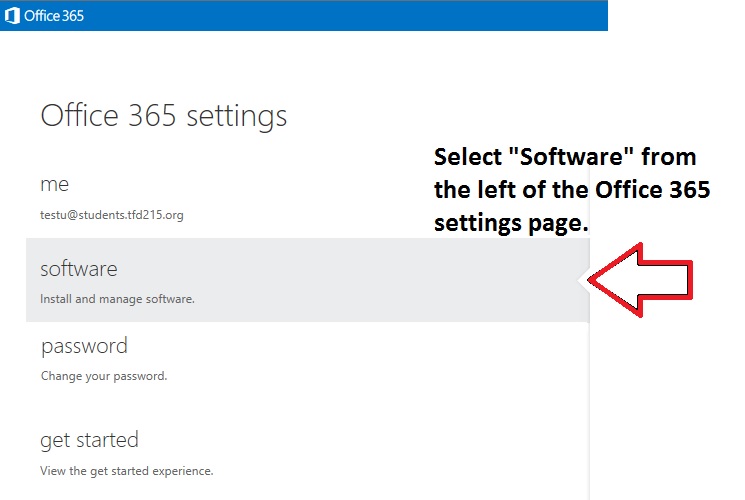 Then click install to start your download and installation of Office.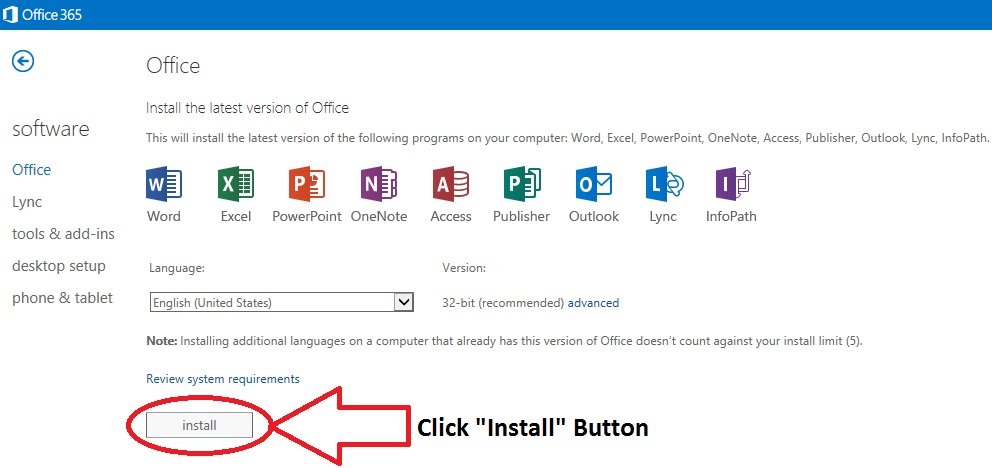 A prompt asking to save or run the file should appear. This prompt varies from browser to browser. Selecting run will start the installation as soon as the installer is finished downloading, selecting save will allow you to save the installer for later use.
If you are missing this option, please try again at a later time as we are still working on making this available to all of our students.