Culture and Climate Committee
Upcoming Family Event!
Friday, October 14, 4:30 - 6:30 PM in the Purple Gym parking lot
Celebrate the hard work and dedication of our football team at our final game tailgate! There will be food, games, music and giveaways! This year's game will be vs. South so bring your PURPLE and GOLD!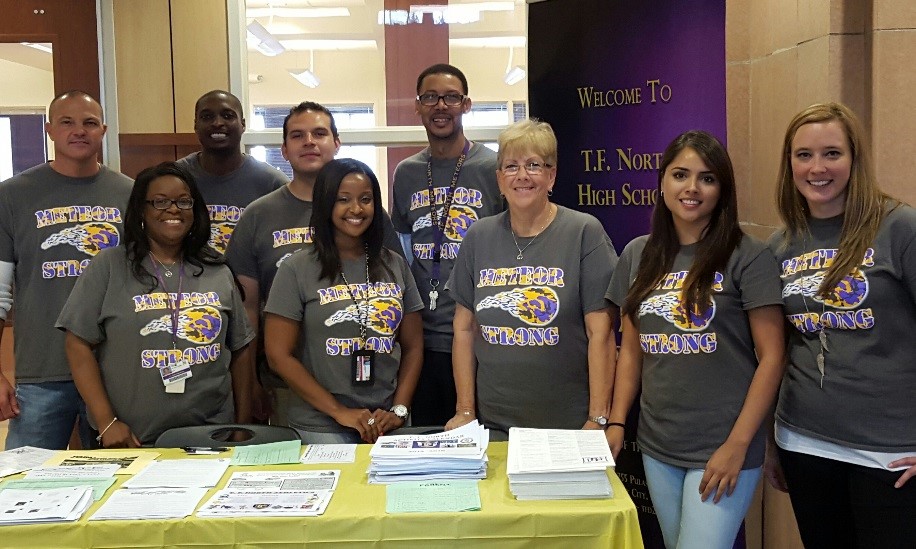 CULTURE & CLIMATE COMMITTEE
Who We Are
The Culture and Climate Committee was created to bring multiple communities together. Not only the staff and administration of T.F. North but also the parents, students and community of Calumet City. We are dedicated to creating meaningful events to reach our goals.
Increase a sense of collaboration and community.
Strengthen communication between home and school to promote family involvement.
Help parents/families with resources and tools to foster educational family relationships.
---
Contact Us
Culture and Climate Committee Co-Chairs:
Jennifer Ramos Meghan Csoke Stephanie Kauffmann
jramos@tfd215.org mcsoke@tfd215.org skauffmann@tfd215.org
Preguntas en español favor de contactar a la Srta. Ramos: (708) 585-1050
We welcome all suggestions for upcoming events! Please email us your ideas for any community/school events we can provide.
---