English 9 - 12 Summer Reading Enrichment
Welcome T.F. North! The English department at North believes consistent reading is crucial to improve literacy, and reading different texts is crucial to developing your opinions and values.
Summer reading this year is enrichment only. If possible, read at least TWO of the books on this shelf before the first day of school. We are also including podcasts this year since they are a fun way to deepen your knowledge and expand your interests. Enjoy!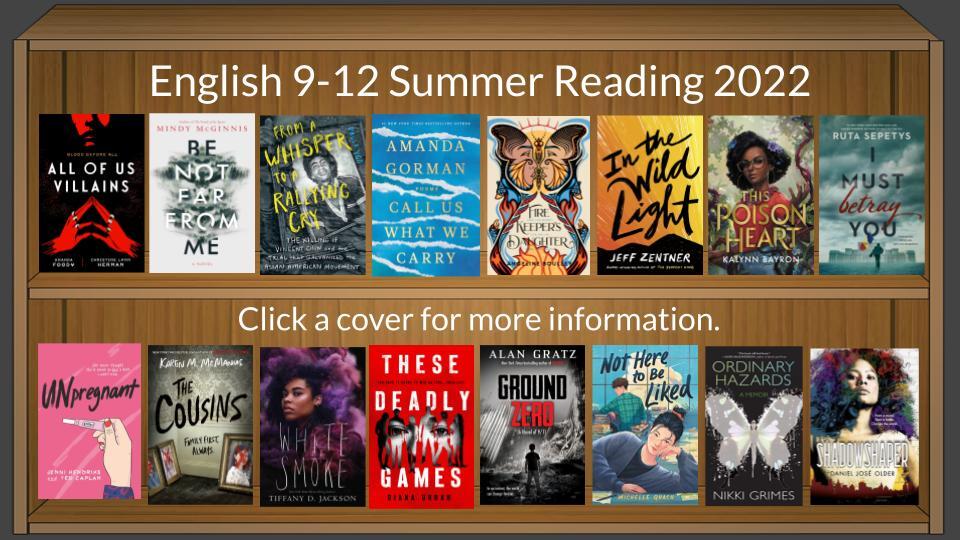 Some of these books and podcasts have more adult themes or situations; if you are uncomfortable with that, be sure to read summaries and reviews so you can pick a book that does not explore those issues. All summaries are adapted from goodreads.com.