Computer Lab Schedules
To make a lab request for your class or club meeting, please complete a COMPUTER LAB/ iPAD REQUEST using the link below.
To view the lab schedule/calendar, a link is available below for that as well.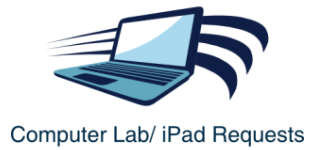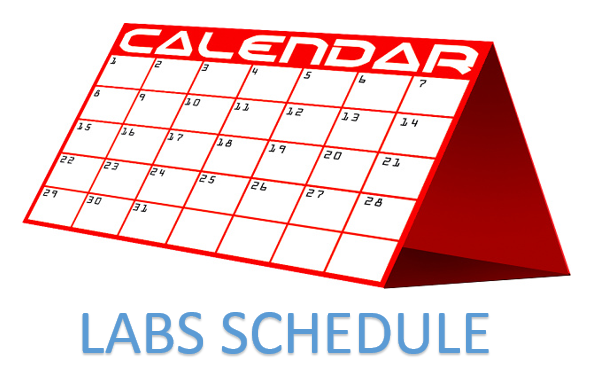 ---
You will receive an email from the scheduler regarding the status of your request.
As always, requests will be honored on a first-come-first-served basis, and only requests made via this Google Form will be processed.
Also, REQUESTS MADE AFTER 12:00 NOON may not be viewed until late morning of the next school day so please keep that in mind when planning.
If you make a late request, please do not assume that you have secured a reservation without receiving confirmation. If you are wondering about the status of your request and have not received confirmation, please contact Ms. DeSoto before bringing your class to any lab.
---
LAB PROCEDURES
The IT department and our lab supervisors have developed very specific procedures for teachers to follow when using the various labs. Please follow these procedures and enforce the lab policies diligently with your classes in order to maintain the functionality and cleanliness of the technology and our learning areas. They are in no order of importance because ALL are extremely important.
Remember:
NO FOOD or DRINK.

Computers may not be unplugged or moved.

Teachers must fill out a seating chart for labs 177A, 177B, 201, and the Main LRC. (Templates below)

Seating charts should be labeled with teacher name and hour along with FULL STUDENT NAMES.

Teachers should:

keep a copy,

scan a copy to Ms. DeSoto, and

make sure that their students remain in that seating arrangement each time they visit the lab, or else submit a new seating chart.

Teachers please monitor the computers carefully, especially at the end-of-period bell, noting that everything is where it should be and no items are left behind.

In the event of a

substitute teacher

, teachers will need to have

an

ALTERNATE

LESSON PLAN for the CLASSROOM

.

Before your scheduled hour in labs 177A, 177B, or 201, before you leave your classroom, you might want to call Jill (x1185) to have maintenance meet you at the lab to let you in.

Do not leave the door unlocked when you leave if the next teacher is not yet there to monitor the lab.
---
Seating Chart Templates