TF North Senior Earns Eagle Scout Award
TF North Senior Earns Eagle Scout Award

November 20, 2014
TF North senior Michael Jones, Jr. recently earned the Eagle Scout award, the highest honor in Boy Scouting. A member of the Boy Scouts since 2008, Michael is a member of Troop 268 at St. Andrew the Apostle Church in Calumet City.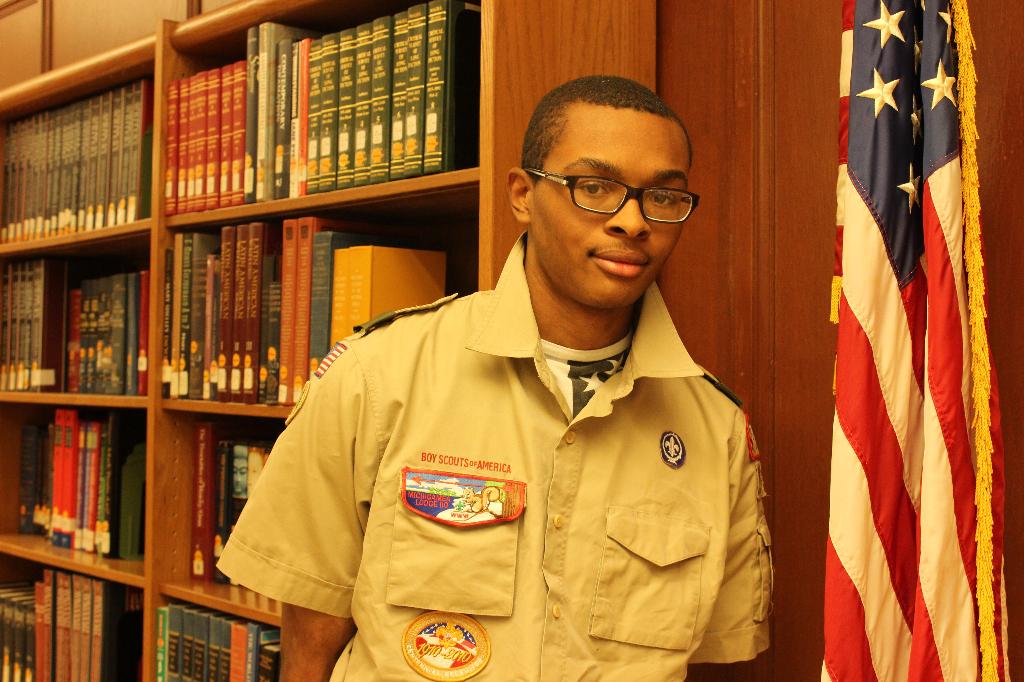 His Eagle Scout project included a community service beautification project at St. Andrew, where he replaced shrubs and bushes with decorative landscaping. A solid student, Michael has earned 27 badges for merit and community service, far surpassing the minimum of 21 badges needed to become an Eagle Scout. His altruistic spirit extends to his intended profession as he plans to pursue a career as an emergency medical technician.
In addition to scouting, Michael has participated in a number of sports at TF North at various times throughout his high school career including golf, bowling, baseball, and football. He was inspired to join scouting by his older brother who is also an Eagle Scout and current member of our nation's armed forces.
Based on his good citizenship skills and dedication to serving his community, Superintendent Dr. Creg E. Williams suggested that Michael is "an excellent role model for his peers".
A 2012 study conducted by Baylor University found that Eagle Scouts were more likely to volunteer for and donate to charitable causes, be in leadership positions at work and in the community, and participate in activities to improve their neighborhoods. Michael will receive his award at a soon to be confirmed ceremony.