Summer Program Helped Students Improve Math Skills, Adjust to High School
August 21, 2014
Almost 200 eighth grade graduates from Districts 171, 158, 157, 156, 155, and 154.5 participated in District 215's inaugural "Summer Academy Transition to High School" program this summer. Many of these incoming freshman students raised their math scores by as many as 5 percentage points or more on the Common Core based-Explore test. Nearly all of the students that participated in the program earned a half credit toward graduation.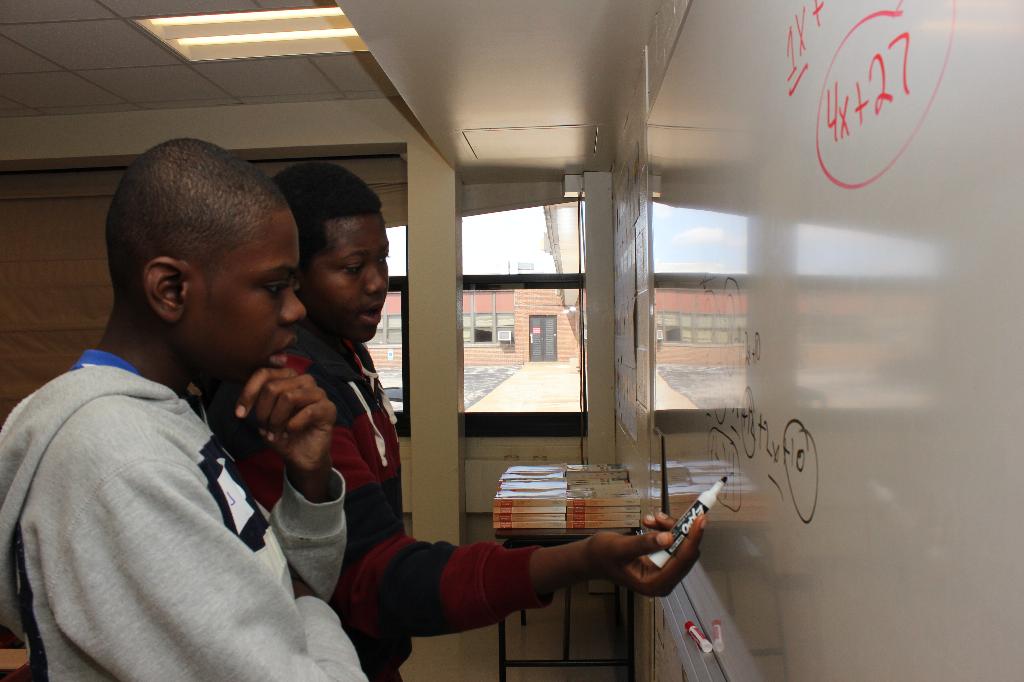 District 215's five-week "Summer Academy" program, which launched this summer, was designed to help incoming ninth graders struggling with math boost their skills. In addition to math courses, students also received instruction in other subjects including art, physical fitness, technology, and career development.
One of the instructors, TF South math teacher La Quesha Martin, noted that the program was a "rewarding experience" for her as an educator. Martin further explained that the program was "beneficial" for students as they "embraced a new confidence in math that will be spread across the other classes they will take this fall."
According to Mike Fies, Executive Director of Curriculum & Instruction, and Professional Development, the gains students achieved in their math performance are a testament to the dedication and hard work of the instructors and the students themselves. Fies pointed out that all of the students in the program were excited to be participating. In fact, many students said they enjoyed their classes and were excited to prepare for high school life before classes officially started in the fall.
Superintendent Dr. Creg E. Williams spearheaded efforts to implement the "Summer Academy" program because of a recognized need to ensure that more students start school prepared to begin high school algebra. Williams said, "The success of this program is due in no small part to the work of my administrative team and superintendents from our feeder school districts." He indicated that District 215 has been working with Districts 171, 158, 157, 156, 155, and 154.5 to align curriculum to prepare middle school-aged children for high school.