Empathy Critical to Student-Teacher Relationships, Says TF North Teacher in Research Study
August 26, 2014
Susan Lessner, a science teacher at TF North, recently co-authored an article that was published in The University of Pennsylvania Graduate School of Education's Perspectives on Urban Education. Lessner, an eight-year veteran teacher who also serves as an athletic trainer at the school, discussed the implications of using empathy in cross-racial student-teacher interactions.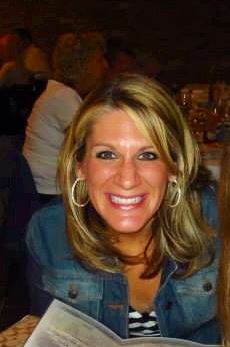 Lessner and her co-author, noted educational researcher and assistant professor of education research at Michigan State University Dr. Chezare Warren, explored the role of empathy in improving outcomes for students, especially those that are labeled as low performing. The article, which was derived from a larger research study, offered a discussion of how the implementation of "family business" as an instructional strategy enables teachers to become more empathetic and culturally responsive. Conversely, the routine allows underachieving students to excel academically.
Family business, according to the authors, is a daily classroom practice that allows teachers to build rapport and develop connections with their students in a large group setting. This routine provides teachers with the opportunity to learn more about students' real life experiences, which shape the way they learn and communicate. Lessner pointed out that she has adopted family business in her instructional practice.
TF North Principal Dr. Dwayne Evans noted that Lessner is a dedicated educator who is well-respected by her colleagues and admired by her students. Evans said that Lessner, a Golden Apple Scholar recipient "makes science interesting and fun" for her students.
District 215 Superintendent Dr. Creg E. Williams called Lessner "an innovative educator" that is making a difference in the lives of students.
Click here to access a copy of the article.