District 215 Employee to Receive Award of Excellence
District 215 Employee to Receive Award of Excellence
April 14, 2015
Karen Lake, TF North math aide and school publicity representative, was recently named as a recipient of an Award of Excellence in the 2015 Distinguished Service Awards Program sponsored by the Illinois Chapter of the National School Public Relations Association (INSPRA). Both of Lake's children graduated from TF North, where she has volunteered and worked in various capacities over the past 20 years.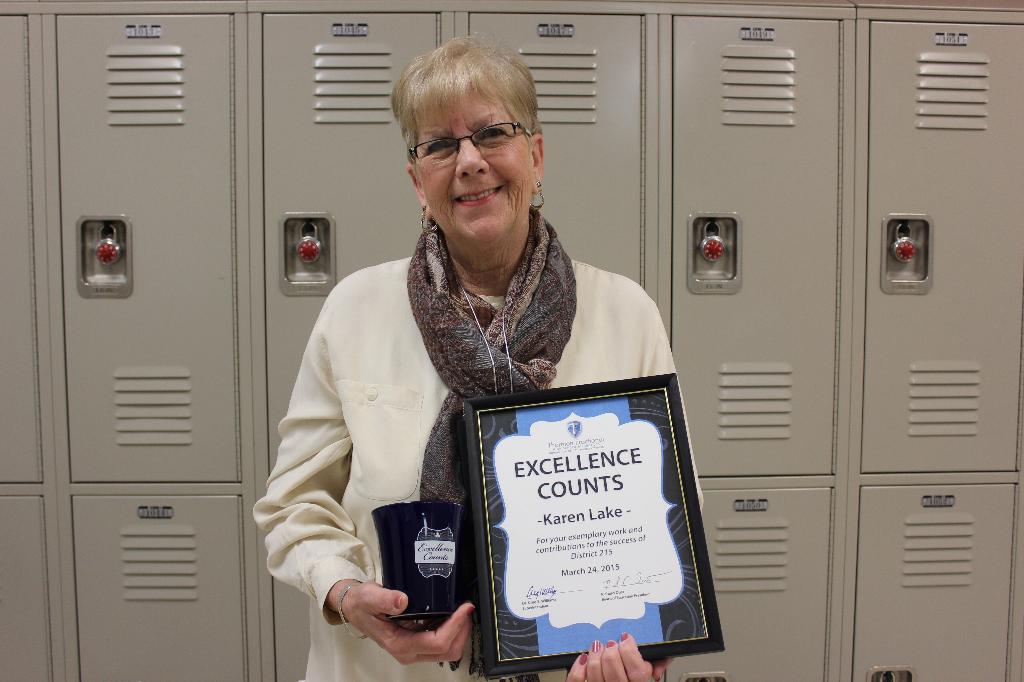 According to TF North Principal Dr. Dwayne Evans, Lake is the consummate go-to person and is affectionately known as "the camera lady". Evans noted that she started by serving as editor of the school's now defunct parent newsletter, Northern Notes. Noticing her enthusiasm and skill, Evans hired Lake as a school publicity representative and then later as a math paraprofessional. She has worked for the school for the past 10 years.
Superintendent Dr. Creg E. Williams acknowledged that few events or activities take place at TF North without Lake's participation in the planning, implementation, or promotion processes. Due to her hard work and dedication, Lake also received an Excellence Counts Award from the District 215 Board of Education in March 2015.
District 215 spokesperson Iyana Mason, who is an INSPRA member, nominated Karen Lake for the award. Mason suggested that Lake, who is dedicated to capturing and promoting the accomplishments of students and staff, "shies away from praise".
Lake and other INSPRA Distinguished Service Program award recipients throughout the state of Illinois will be recognized at a luncheon on May 8 at the Bolingbrook Golf Club.