Construction Students Lead River Cleanup Project
October 2, 2014
Construction students in District 215 have volunteered their time for the past two weeks clearing brush and picking up debris along Thorn Creek, a tributary of the Little Calumet River. The project, spearheaded by student Perry Cross, coincided with International Costal Cleanup Day.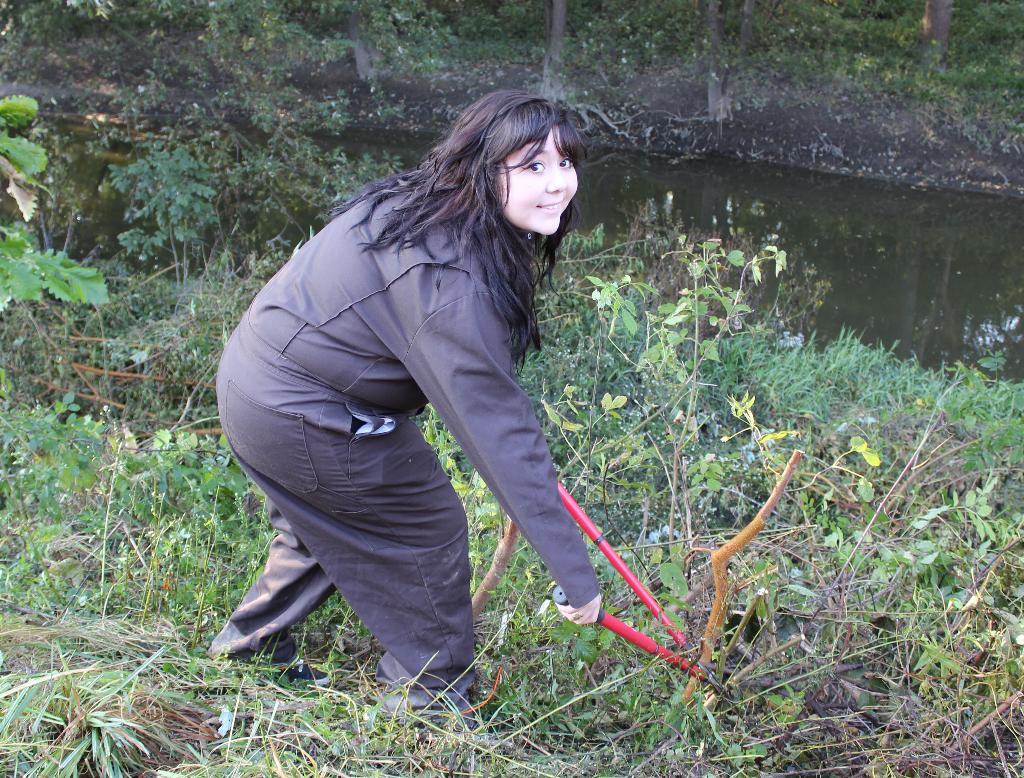 International Costal Cleanup Day, celebrated on the third Saturday in September, is the world's largest waterway cleanup program. Volunteers spend the day clearing trash from local waterways, beaches, and lakes. The efforts of the District 215 construction students are estimated to save local authorities thousands of dollars in river cleanup costs.
Teacher John Quinlan stated that his construction students cut down non-native trees and spread wildflower seeds along Thorn Creek. The project, which helped students learn more about erosion control and environmental pollution, was integrated into the construction program curriculum. Quinlan noted that the service-learning project helped enhance students' feelings of accomplishment.
Student Perry Cross wanted to take action to clean up the waterway after learning about the impact of the debris and overgrown non-native trees and plants on the ecosystem. After his graduation from TF North this spring, Perry will give back to his country in a significant way since he recently enlisted for the Army.
Cecelia Ramirez, another construction student who worked as the project manager for the cleanup project, said she was proud that she and her classmates were doing their part to help protect the environment.
Construction is one of the career and technical education programs offered to District 215 students. Superintendent Dr. Creg E. Williams suggested that the construction students' waterway cleanup efforts will inspire their peers to develop a greater sense of environmental responsibility.