TF South Employees to Run in Chicago Marathon
October 10, 2014
Two TF South employees, Maintenance Foreman Tim Stephan and Dean's Assistant Kelly Hasse, are running in the Chicago Marathon this weekend on behalf of the nonprofit organization Autism Speaks. The cause hits close to home for both of them as they have close friends and relatives who have been diagnosed with autism or are on the autism spectrum.
For Stephan, running has proven to be an excellent way to help lead a healthy lifestyle. He credits running, weight lifting, and healthy eating habits with helping him maintain a 140-pound weight loss. Stephan admitted that he did not consider himself a "runner" before Hasse convinced him to join her in local 5K race several years ago. Hasse started running more than three years ago to stay fit and keep up with her teenage son.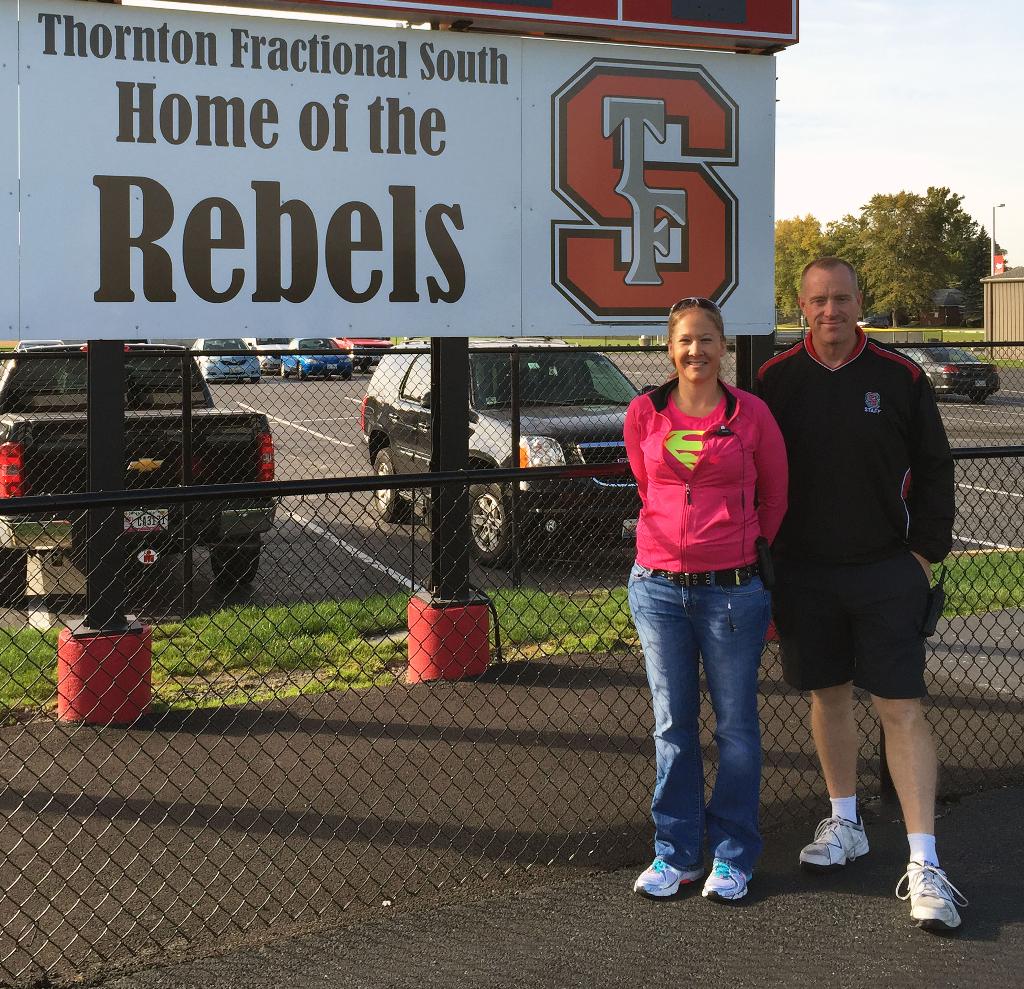 Both Stephan and Hasse, who participate in various half marathon and smaller races throughout the year, have been training for the Chicago Marathon for the past 18 weeks. Throughout this past week, other TF South employees that have run in that race in previous years have been providing them with words of encouragement and advice.
Supporters can track their location on race day via text, Facebook, and Twitter by visiting www.chicagomarathon.com and entering their bib numbers on the 'Running Tracking' link. Hasse and Stephan's bib numbers are 46155 and 46158, respectively.
Excited and slightly nervous about the race on Sunday, Hasse and Stephan indicated they want to finish this Sunday's race before deciding whether to run in the Chicago Marathon again next year.
Superintendent Dr. Creg E. Williams, a martial arts enthusiast, said that Stephan and Hasse are an inspiration to the entire District 215 community. Williams called them "role models" who are leading by example in the movement to fight obesity and encourage people to live active, healthier lifestyles.