Record Number of TF South Students Take, Pass AP Spanish Exam
August 21, 2014
A recently released report indicates that this past spring, all 23 students enrolled in the Advanced Placement (AP) Spanish course at TF South met or exceeded standards on the AP exam. Because of their outstanding performance on this rigorous exam, these students will have the opportunity to receive college credit and placement in higher level courses upon their college enrollment.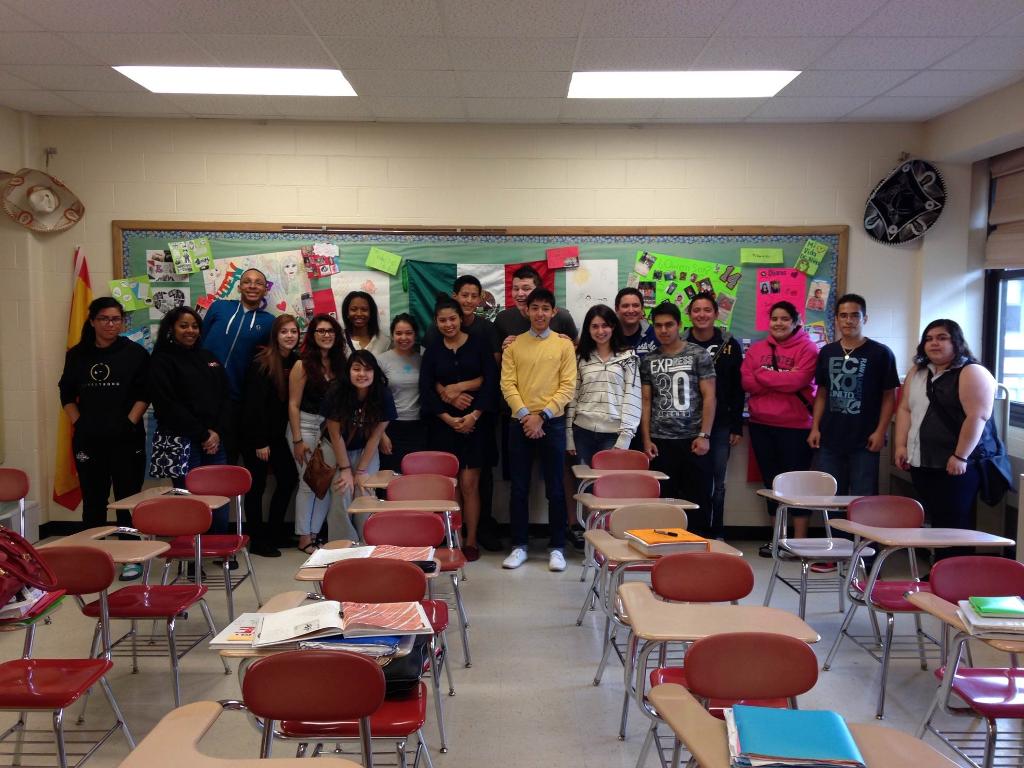 According to ten-year veteran teacher Amy Bowen, standards for the national AP Spanish exam changed drastically last school year. Bowen, who teaches AP Spanish at TF South, changed her course to meet those new standards. She incorporated weekly roundtable discussions, debates, and other intercultural competency activities to make the class an "authentic learning experience".
District 215 Superintendent Dr. Creg E. Williams noted that the district has undertaken great measures to guarantee that more students enroll and succeed in AP courses. In addition to expanding the courses that are offered, Williams explained that the district plans to offer additional professional development opportunities that provide pre-AP teachers with strategies to improve students' readiness for AP-level coursework.
Williams beamed that 84% of Bowen's AP Spanish students scored a 4 or 5 on the national exam and 16% scored a 3. Students must earn a 3 or higher to receive college credit. Last year marked the first time that all of the TF South AP Spanish students passed the national exam.
Data from College Board, the national nonprofit organization that governs the AP Program, indicates that students that excel in AP courses are more likely than their peers to graduate on time from college. In addition to Spanish, District 215 offers language and composition, literature, psychology, U.S. history, calculus, chemistry, and European history Advanced Placement classes for its students.