Getting Started
To get started with your classes on Monday, August 17, you need to access your District 215 student email.
Your email and password are your key to your online learning resources within the District 215 Application Portal. Be sure to keep them somewhere where you can easily find them. You will need them every day.
---
Your Student Email Address and Password:
Your student email address begins with the letter N plus your school ID number and is followed by @students.tfd215.org.
Example: C811111@students.tfd215.org
Your password is your birth date (made up of only six numbers), formatted like this – mmddyy - with a preceding 0 for single digits.
Example: a student with a birth date of May 2, 2005 would have a password of 050205.
---
District 215 Application Portal:
This is your home base to access many digital resources for your classes.
Use the link above or scan the QR code with the camera app on your handheld device. You will be taken to the District 215 Application Portal. You will need to use your email address and password from above to login to the portal.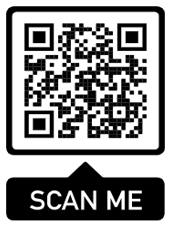 Here some of the apps that you will find in the portal:
Student Email: Check your email for information from your teachers and others in your building. You can add email to your mobile device with the Outlook App.
Microsoft Teams: Teachers may use Teams as a learning platform to provide assignments, quizzes, & communication. Your teacher will tell you if they are using Teams.
Google Classroom: Teachers may use Classroom as a learning platform to provide assignments, quizzes, & communication. Your teacher will tell you if they are using Classroom.
APEX Learning: Some of your classes may use APEX. This resource can provide information for your class, almost like a digital textbook. Your teacher will tell you if you are using APEX.
SAVVAS EasyBridge: SAVVAS EasyBridge provides you access to electronic textbooks from Pearson. If your class has a supported book you will find it here. Your teacher will let you know if you should use this.
---
Live Video Instruction:
Your classes will include live instruction by your teacher. All live classes will be conducted using Zoom. You won't need to login to Zoom; each teacher will provide you a link to each of your classes. So if you have six classes, you will receive six links to save and access each day. Be on the lookout in your Student Email!
---
Other Remote Learning Resources:
Virtual Classroom Suggestions (Click for video too.)
Consider camera placement. (If possible, choose a place where there won't be distractions in the background.)
Consider using a virtual background. (Though you will not be able to upload a custom background, there are stock backgrounds that will do the trick.)
Follow each teacher's preferences for muting mics. Try to be in an area that is quiet so that you can hear.
Dress appropriately for school.
Collect all your classroom Zoom meeting links in one location to find them more easily each day. Maybe in a Doc that you save somewhere handy or in the Notes on your handheld device.
---
---
Technical Support
If you need assistance with accessing these resources, please e-mail elearning@tfd215.org. Support is available between 8AM and 3:30PM on school days.