October 2014 Recipients

Forest James and Felicia Blitstein
TF South Maintenance Worker Forest James and Human Resource Manager for Meats by Linz, Inc. Felicia Blitstein were recognized during the October 2014 Board of Education meeting for their contributions to District 215.
Forest is pictured below after the award ceremony.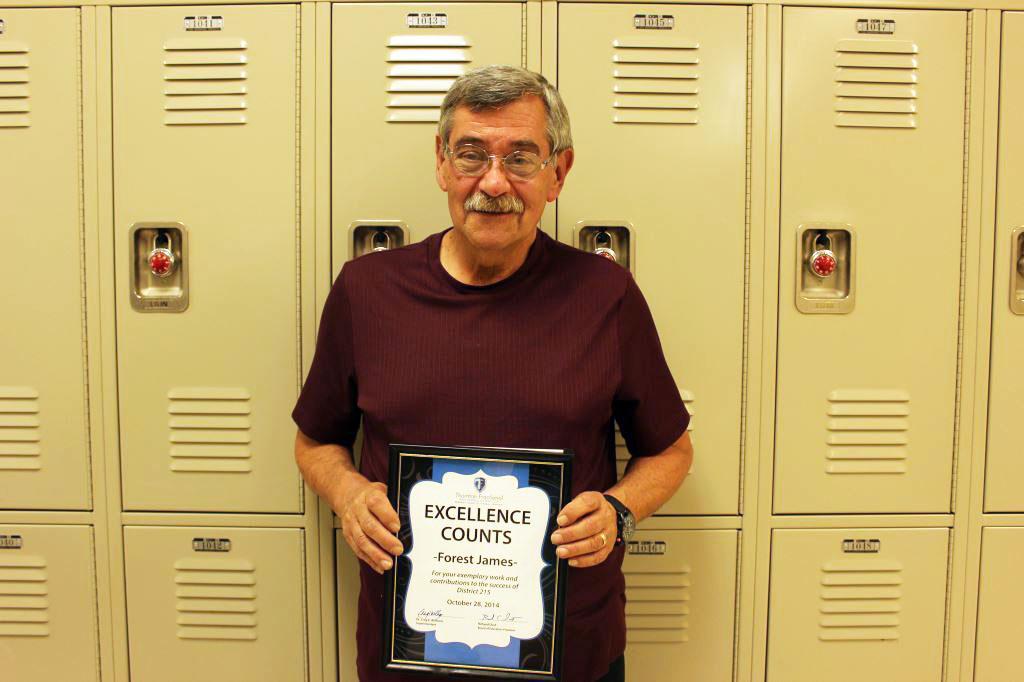 Below is an excerpt from Forest's nomination:
"Forest James has given 42 years of his life to District 215, 4 as a student, 38 as an employee, the last 24 as a maintenance worker at the South campus. He has left his mark in our buildings with his attention to detail and creative problem solving, always striving to make our district a safe and secure environment for our students and staff. October 31st will be his last day of work as Forest plans to retire and enjoy his days spending time with his wife and his granddaughter. His dedication, knowledge, and loyalty will be missed as will his very unique sense of humor."
Felicia (left) is pictured with Jennifer Donovan, TF North Division Leader, CTE/Art/Music (right)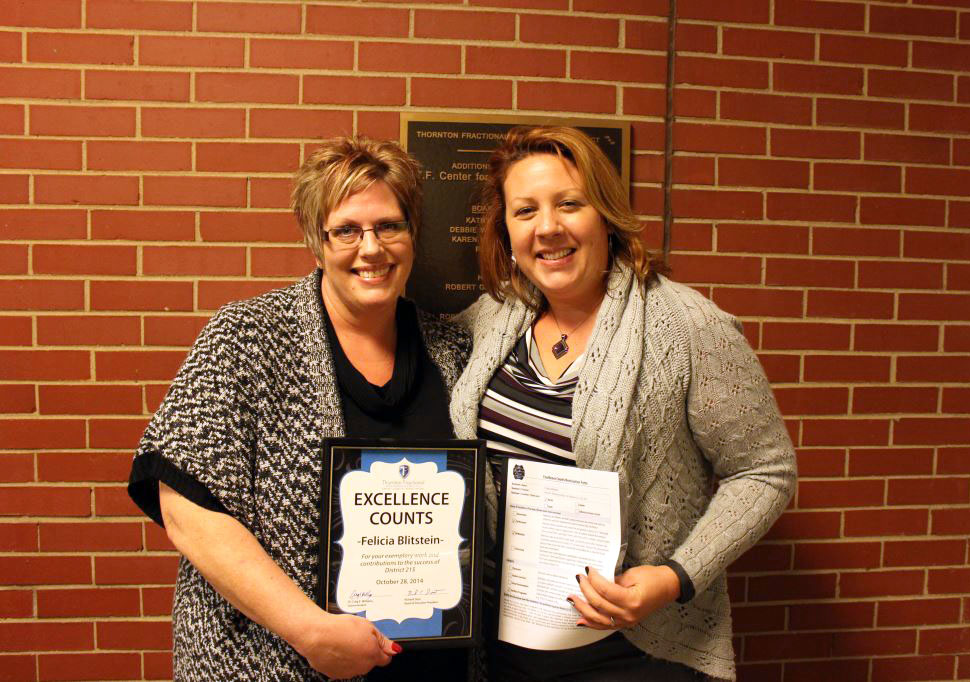 In the statement below, Jennifer describes how Felicia has positively impacted District 215.
"Meats by Linz, Inc. has been a staple in the Calumet City community for more than 50 years. Ms. Blitstein, the Human Resource Manager for Meats by Linz, Inc. has provided multiple employment opportunities for our work program students. Over the past 5 years, Ms. Blitstein has allowed our work program students to learn workplace skills, gain experience, and prove their worth as valued employees. Her commitment to give back to our community and caring nature to help our students grow into responsible citizens is top shelf. Ms. Blitstein is the epitome of our Excellence Counts award! "