July 2014 Recipients

Cynthia Holsapple and Janice Opitz
Executive Secretary for the District 215 Administration Center and Senior Accountant Janice Opitz were recognized during the July 2014 Board of Education meeting for their outstanding work. Cynthia and Janice were nominated for their innovation, enthusiasm, dedication, and citizenship.
Cynthia (right) and Janice (left) are pictured below after the award ceremony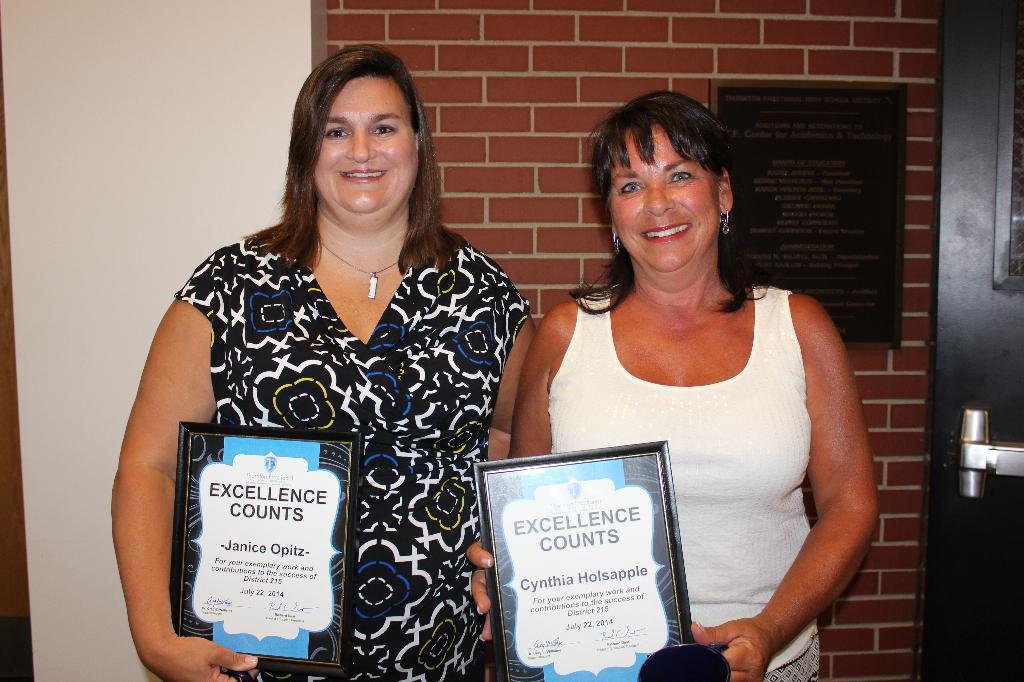 An excerpt from their joint nomination reads:
"Janice and Cynthia have gone above and beyond the call of duty covering for a key business office staff on sick leave. They divided the duties between themselves effectively and efficiently so as not to skip a beat in the business operations of District 215. With Janice in the lead, they also took this opportunity to streamline several processes that will ultimately help the district overcome some of the traditional bottlenecks."