Freshman Honors English Summer Reading
Freshman Honors English Summer Reading
Incoming Honors English 9 must read BOTH of the books shown below. A written response and/or discussions will be used to assess reading the first week school resumes in August.
Where to get the book? You may borrow it from your local library or purchase it yourself.
Check Lansing Library and place a hold for a title here.
---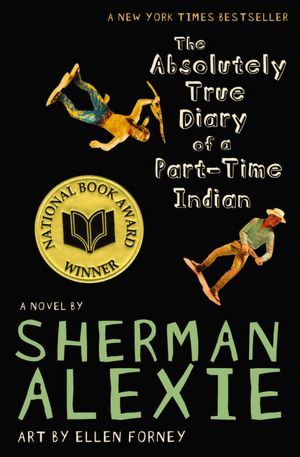 The Absolutely True Diary of a Part-Time Indian bySherman Alexie
Bestselling author Sherman Alexie tells the story of Junior, a budding cartoonist growing up on the Spokane Indian Reservation. Determined to take his future into his own hands, Junior leaves his troubled school on the rez to attend an all-white farm town high school where the only other Indian is the school mascot.
Heartbreaking, funny, and beautifully written, The Absolutely True Diary of a Part-Time Indian, which is based on the author's own experiences, coupled with poignant drawings by Ellen Forney that reflect the character's art, chronicles the contemporary adolescence of one Native American boy as he attempts to break away from the life he was destined to live.
---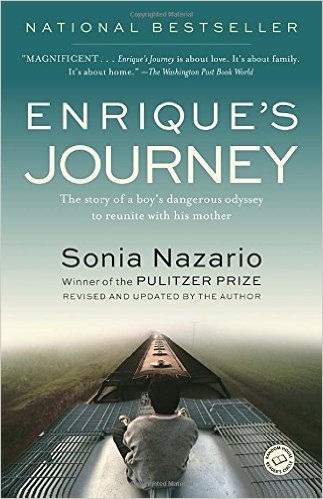 Enrique's Journey bySonia Nazario
Enrique's Journey recounts the unforgettable quest of a Honduran boy looking for his mother, eleven years after she is forced to leave her starving family to find work in the United States. Braving unimaginable peril, often clinging to the sides and tops of freight trains, Enrique travels through hostile worlds full of thugs, bandits, and corrupt cops. But he pushes forward, relying on his wit, courage, hope, and the kindness of strangers. As Isabel Allende writes: "This is a twenty-first-century Odyssey. If you are going to read only one nonfiction book this year, it has to be this one."
Be sure you do NOT get the "Young Adult Adaptation!"