Introduction to the Scholarship Search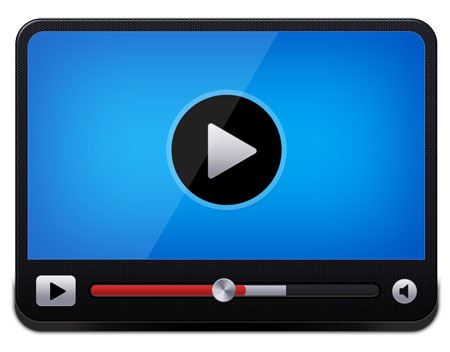 Click the video icon for an introduction to the scholarship search. (Video can be paused to allow more time to view each section.)
---
Illinois State Assistance Commission (ISAC) Financial Aid Presentation
---
FAFSA Changes
---
Scholarship Search Resources
Find and apply for as many scholarships as you can - it's free money for college or career school! Click here for more tips on how to find scholarships.
---
2015-16 Scholarship Guide
---
Scholarships for Students with Diverse Learning Needs (IEP)
---
Scholarships for Undocumented Students
---
Scholarships for Students Under 13
---
Additional Scholarship Links
Alberico Scholarship Foundation Must rank in the top 25% of his/her class, have a minimum of 3.0 GPA on 4.0 scale. Must show evidence of participation in extracurricular involvement, community service, or other leadership activities within his/her school. Students must also have 2 letters of recommendation from teachers. The application deadline is April 15, 2017.
Bezos Scholars Program Applicants must be of junior status during the 2016 – 17 academic year. Be a legal U.S. citizen, permanent resident or have received DACA status. Be enrolled in, or have taken, one or more AP courses, IB classes or college level course. To obtain more details please visit the website. The application deadline is February 10, 2017.
Bruce Fishkin Eligible students must be a high school senior, have a minimum GPA of 3.0 on a 4-point scale, have a minimum ACT composite score of 22 or SAT composite score of 1,10 (base on the "new" SAT scoring system.) Applicants must also type an essay contain between 400 - 500 words.
Coca-Cola Two Year College Scholarships You must be a current high school senior. The application requires you to list your grades, school community activities and employment. No essay or additional materials are required. Application deadline is Tuesday, November 15
Colgate-Palmolive Scholarship Fund Students must exhibit academic excellence, dedication to community service and demonstration of leadership in one's community. Application deadline is October 15, 2016.
College Board Scholarship Search Find scholarships, other financial aid and internships from more than 2,200 programs, totaling nearly $6 billion. Select the link to find the right scholarship for you.
Delta Sigma Theta Sorority, Inc. In order for a student to be eligible, he or she must attend high school and reside in a "604" or "608" South Suburban zip code. The student must also be a graduating senior, a person of color (minority) and have a minimum of a 2.75 grade point average on a 4.0 scale (3.75 grade point average on a 5.0 scale). No email applications will be accepted. Completed application packets must be received on or before March 15, 2017.
FAFSA On The Web (Your Key Aid Form & Info) Don't forget to apply for financial aid. This is the most valuable resource for a student entering college, a university and even trade school. Students can complete the application for the 2017/18 school year as early as October 1, 2016.
FinAid: The Smart Students Guide to Financial Aid Scholarships This online resource provides you with access to an assortment of different scholarships. The site contains unusual scholarships, prestigious scholarships and fellowships, full tuition academic scholarships and athletic scholarships.
GE-Reagan Foundation Scholarship Program Applicants must meet the following criteria. (This is not a full list of the requirements. Please preview the link to obtain a more detailed list.)
Demonstrate outstanding leadership, character, communication skills, academic achievement, and commitment to Ventura County.
Be high school seniors who will graduate from a high school in Ventura County, California, in winter 2015 or spring 2016. Homeschooled high school seniors in Ventura County, California, are eligible to apply.
Secure two recommendations by authority figures who have observed them in a leadership role, including a teacher.
Have a minimum grade point average of 3.0 on a 4.0 scale, or the equivalent.
Plan to enroll in full-time undergraduate study toward a bachelor's degree at an accredited four-year college or university in the United States for the entire upcoming academic year.
George W. Pulliam Scholarship Be a graduating high school senior. Be a Cook County, Illinois resident. Be enrolling as a full-time student, for the first time, to receive a bachelor's degree. Be attending an accredited bachelor's degree-granting institution that is eligible to receiver Title IV federal aid and is located within the U.S. Have a cumulative 3.0 unweighted GPA or higher. Please visit the link to obtain a detailed list of eligibility requirements. Application deadline is the beginning of February.
Guaranteed Scholarships By guaranteed scholarships, they mean those which are unlimited in number, and require no interview, essay, portfolio, audition, competition or other "secondary" requirement. Just meet the criteria listed, adhere to the application deadlines set by the individual colleges and universities, gain admission, enroll, and receive your scholarship or scholarships.
Hispanic Scholarship Fund Student of Hispanic decent with a GPA of 3.0 on a 4.0 scale are eligible to apply for this scholarship. Please see the website for more detail on eligibility requirements. Application deadline is March 30.
Illinois AMVETS Service Foundation There are 20 scholarships available up to $1,000. Must be a 2017 high school graduate. Junior ROTC and Trade School scholarships available.
Illinois PTA A complete list of eligibility requirements is available by clicking the link. First place scholarship recipients will receive a 3,000 scholarship to assist with education related expenses. Second place recipients receive 2,000 scholarships towards education relate expenses. Student must be pursuing a degree in either education or and education related program of study.
Independent Order of Odd Fellow and Rebekahs Applicants must be a resident of Illinois and a US citizen or provide proof of Naturalization. Provide proof of financial need by submitting a current copy of IRS 140 or proof of electronic filing. Maintain at least a "C" grade average. Application must be received no later than March 1, 2016.
International Students Scholarships & Aid Help This online resource offers you an assortment of different scholarship based on what are you studying, where you are studying, and where are you from? The application deadline is rolling.
Italian Catholic Federation This organization offer $400.00 scholarships to roman catholic, graduating seniors of Italian descent. Students must have a cumulative GPA of at least 3.2. If either Roman Catholic parent or grandparent is a member of the Italian Catholic Federation," applicant must be Roman Catholic but need not be of Italian Descent, or live where Branches are established, to qualify. Application Deadline is March 15.
Microsoft Scholarship Program Be a high-school senior of African descent. Plan to attend a four-year college or university in the fall of the year following high-school senior of African descent. Plan to attend a four-year college or university in the fall of the year following high-school graduation. Plan to pursue a bachelor's degree in engineering, computer science, computer information systems, or select business programs (such as finance, business administration, or marketing). Demonstrate a passion for technology, leadership at school or in the community. Have a cumulative GPA of 3.3 or higher. Require financial assistance to attend college. Application deadline is March 1.
Paramount Foundation To apply for the local PTC scholarship, a student must meet our minimum height requirements of 5' 10" for females and 6' 2" for males, be a graduating high school senior, and plan to attend either a 2-year or 4-year college this fall.
Rhodes Scholarships at Oxford A citizen of the United States, or a lawful permanent resident of the United States prior to and including at least 5 years of the application deadline. At least 18 but not yet 24 years of age. Sufficiently advanced academically to assure completion of a bachelor's degree before October 1 in the year following election. Application deadline is October 5.
Ronald McDonald House Charities (RMHC) Graduating high school seniors who are exemplary role models in their communities and have the initiative to fulfill their educational goals. Application deadline: January 18, 2017.
ScienceNet Scholarship Listing This online resource offers a list of commonly utilized scholarship. The application deadline varies based on the application selected.
Sports Scholarships and Internships The NCAA is a valuable resource for student athletes. They offer more than $2.7 billion in athletic scholarships each year; along with access to medical care, academic support services and first-class training opportunities.
Theta Mu Lambda Charitable Foundation Scholarship applicant must be in their senior year of high school. Have a minimum GPA of 3.0 cumulative on a 4.0 scale. Be active4ly seeking enrollment in a college or university. Submit at least two letters of recommendation, from their high school teacher/counselor/ or principal. Submit a copy of their Student Aid Report (SAR) from the Free Application for Federal Student Aid (FAFSA). Applications and supporting documents must be postmarked by Thursday, March 30, 2017. Check link for more information.
UNCF UNCF is the nation's largest private scholarship provider to minority group members. Each year, we award more than $100 million in scholarships to more than 10,000 students at more than 1,100 schools across the country, including our prestigious network of 37 HBCUs.
Wendys High School Heisman This award is for Scholar-Athletes with high character. Student must be a senior. First 1,000 applicants receive a $10 Wendys gift cards. Recipients can receive up to 10,000 in scholarships. Deadline to apply is October 3, 2016.
Young Entrepreneur Foundation Are you a young entrepreneur? Do you know a young entrepreneur? Graduating high school seniors who operate their own small business are eligible to receive a 2017 NFIB Young Entrepreneur Award from the NFIB Young Entrepreneur Foundation. Apply online between October 1 and December 18, 2016.