Mission Statement
The Food & Beverage Department is committed to providing our students with high-quality, flavorful meals that are healthy, nutritious and enable students to perform well academically.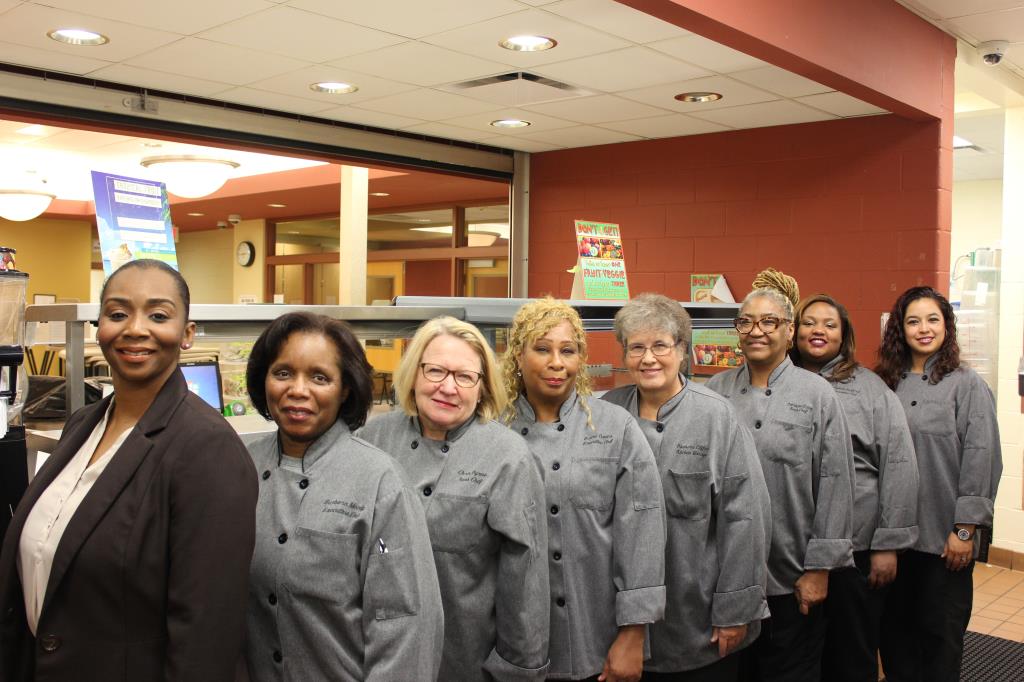 Our Responsibilities
Our team of chefs use fresh ingredients in every dish and promote "clean" foods. Some of these ingredients include herbs and spices for hot soups, fresh salad bar options, whole grains and a host of other fruits, vegetables, lean meats, and dairy. We believe that our meals help cultivate our students minds for learning. Therefore, our chefs merge their various backgrounds to help provide our students with variety, flavor, and nutrition through every dish created through our school lunch program.
Important Documents

Menus
Department Contact Information
Peggy Banks
Director of Food and Beverage
Phone: 708-585-2338
pbanks@tfd215.org
Bonnie Downs
Executive Chef, TF Center for Academics & Technology
Phone: 708-585-2358
bdowns@tfd215.org
Barbara Moody
Executive Chef, TF South
Phone: 708-585-9724
bmoody@tfd215.org
Phylicia Burford
Executive Chef, TF North
Phone: 708-585-1033
pburford@tfd215.org